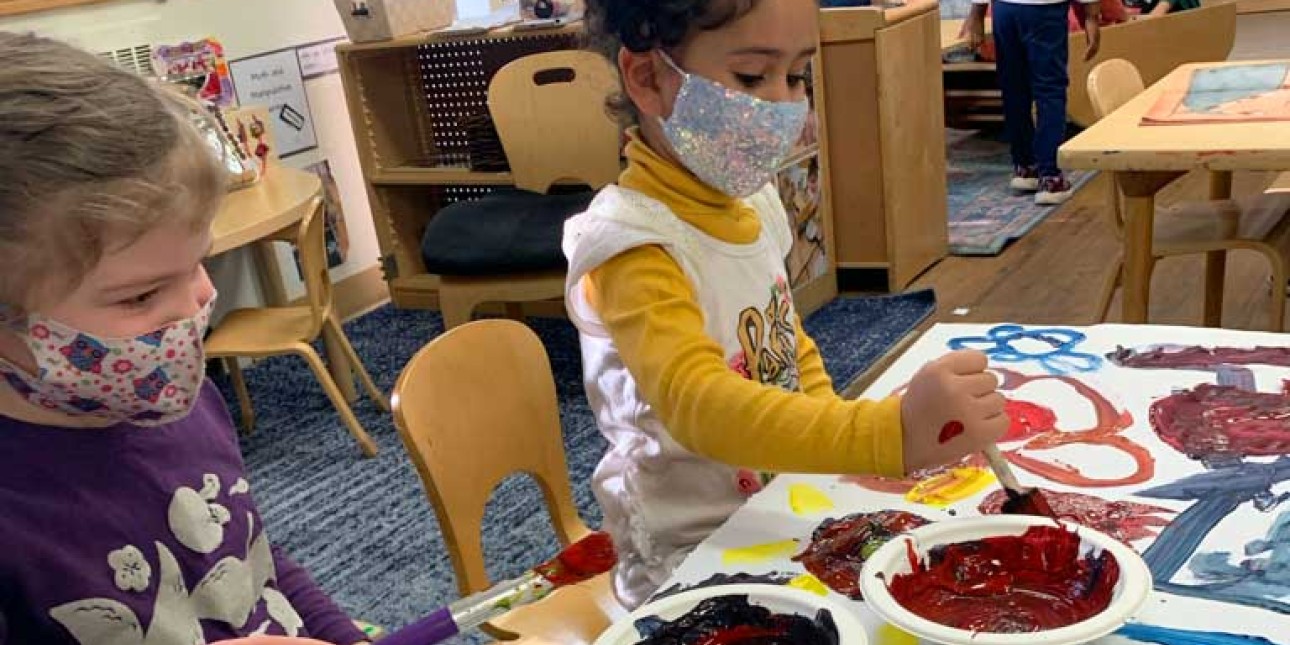 a monthly message from Deb Green
This month marks two years since we embarked on what turned out to be the most volatile roller coaster ride called COVID 19. So many lives lost, so many changes, and so many lingering effects that continue to profoundly impact our lives.
There are hopeful signs that the worst of the pandemic is behind us. As we look forward, we recognize that as an organization we have many newly emerging priorities. I take this opportunity to lay out a few of these.
We will focus on building resilience.
Many child care centers across the country were unable to withstand the crisis, and had to permanently close their doors. While we were fortunate to have good systems already in place, there is still much we must do to build organizational resilience. With our reserves significantly strained, we must rebuild a strong financial safety net to bridge future gaps in funding that we may face. We also know that elevating our technology to continue remote operations is necessary.
We will focus on elevating teacher salaries.
The field of early childhood care and education has received more attention than ever before. Fully operational child care centers were the engine that drove people back to work. Yet, the pandemic led to a staffing crisis like one we had never seen before.
PIC teachers separate our program from others. We have a highly educated, caring, and experienced staff, many of whom have been part of our community for many, many years. Yet, we were challenged to find educators to maintain the level of quality we were founded on. While PIC strives to be in a position of attracting and retaining the best teachers in the field, we will also advocate for substantial and vital public funding for the field.
We will focus on Diversity, Equity and Inclusion work.
This work integral to PIC's foundational values. The racial injustices of the past few years have pushed us to question how well we were doing on this front. We are committed to implementing the leading anti-bias curriculum center-wide. And, providing equal access for as many children from all income levels as possible is a top priority.
We will re-envision and establish community connections.
A high percentage of our families joined PIC during the pandemic and have never experienced the strong sense of community that is a hallmark of our program. We hope that warming weather offers the opportunity to bring families together at our summer social events. In the fall, we hope to hold our classroom back-to-school potluck dinners. We look forward to an in-person ArtStart and Fall Family Festival, and so many other events throughout the year.
And, we want to hear from you.
Later this month you will be receiving our Family Feedback Survey. We strongly encourage you to share your feedback with us as your responses help us plan for the future.
While the emerging priorities may seem daunting at times, I relish the opportunity to emerge from COVID together. We will work together to re-establish what we want to be as an organization, and more importantly as a community.
Wishing everyone a spring of renewal.