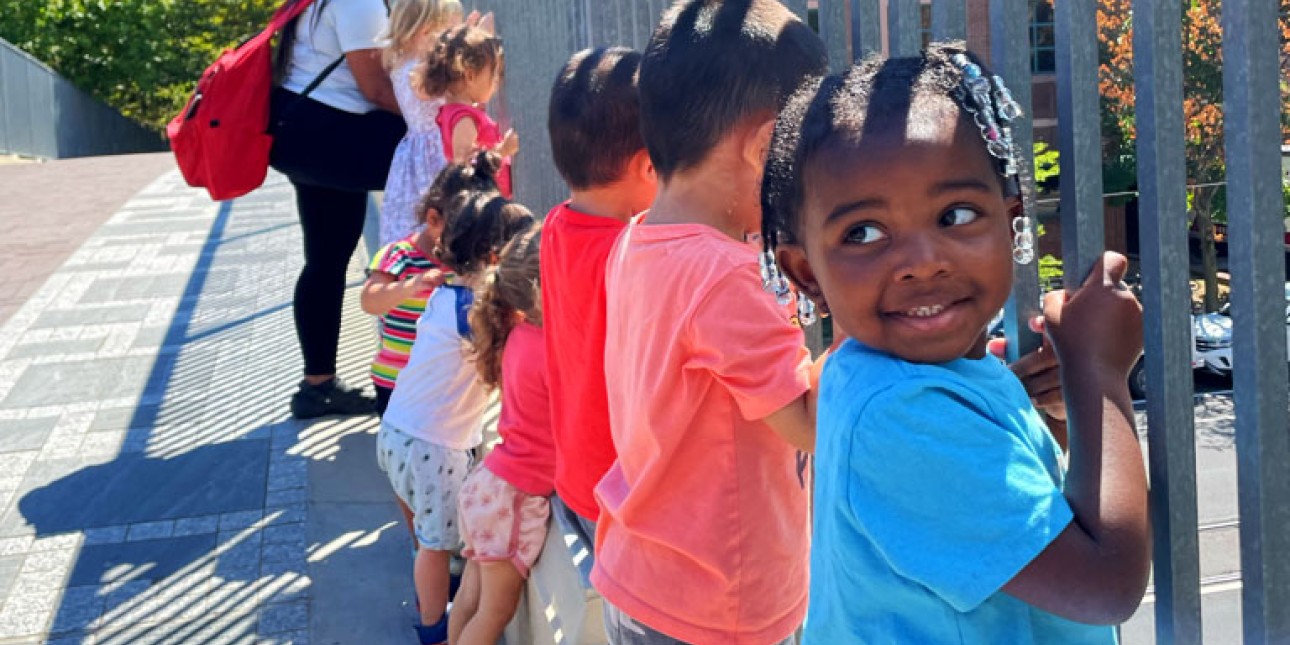 In the education world, September is always a time of new beginnings. Even with a program that is open year-round, this is a time when so many new children and their families join our community. Many children move up to new classrooms and meet new friends. And we have several new teachers who have joined us. A shout out welcome to all those new to PIC!
Over the past two weeks I've met so many new children, their parents (and many grandparents). Many first few days of teary drop-offs have already changed to children bouncing into classrooms with smiles and hugs for their teachers.
For those new (or not-so-new) to PIC, I invite you to join me for our New Family Orientation on Wednesday, September 28 at noon (via a Zoom link that will be sent later this month). This is an opportunity for me to share a bit more about PIC, introduce you to a few PIC administrators, and answer your questions. I hope you can join me.
This September feels so different from the last few—wonderfully different. While we acknowledge that COVID is still with us, and there are COVID protocols still in place, we are also delighted that things have lifted a lot and we can feel more connected again.
We are welcoming families into our classrooms for drop-off and pick-up for the first time since March of 2020 (and greatly appreciate the adherence to our "under-10-minutes-in-the-room" request there has been).
We held our outdoor summer socials this past June, July and August and we will soon be hosting our family information sessions and potluck dinners (with the tweak of eating dinner outside).
Soon, we will hold our ArtStart fundraiser in-person on Thursday, October 13 from 6:00-8 pm. And this year's theme is so aptly captured as "Coming Together." The event will take place outside on PIC blacktop. This is a great opportunity to connect with other PIC families. Please keep an eye out for your invitation!
After 42 years in the field, I still become so excited at the beginning of each school year. While the summer has raced by, I look forward to the new adventures that lie ahead.
Wishing you all a wonderful September!