Month of May filled with Play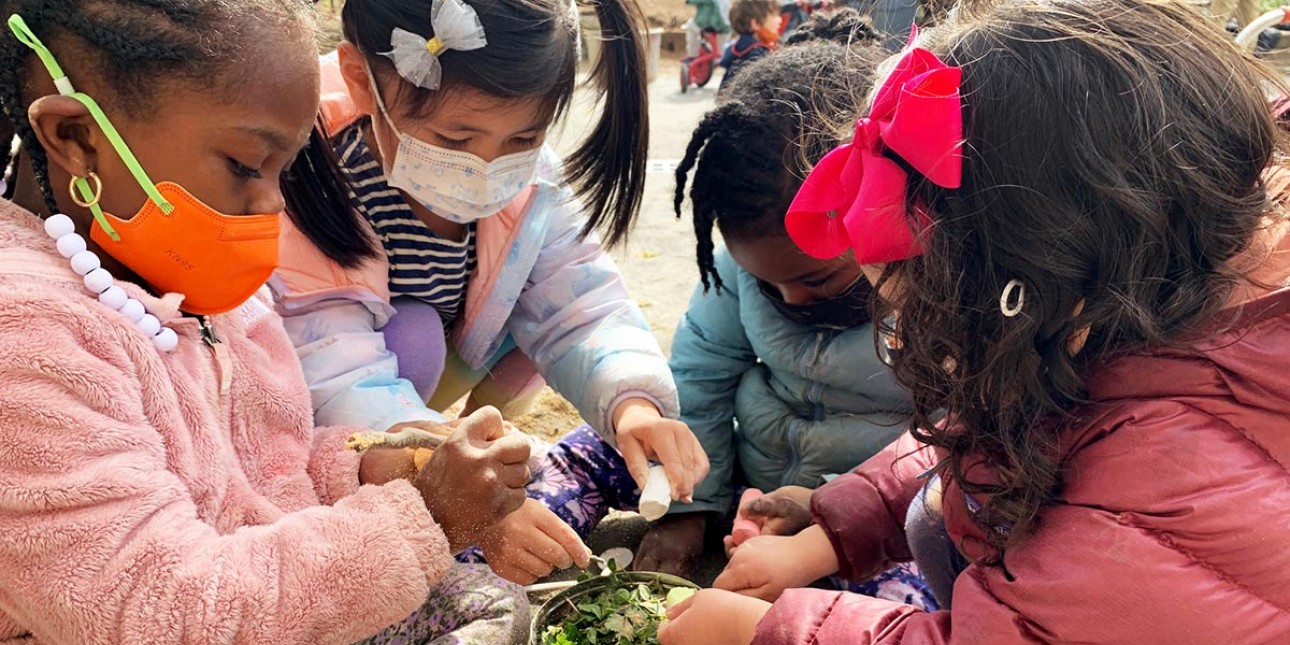 a monthly message from Deb Green
When the calendar turns to May it means longer and warmer days and more time for outdoor play. As most know, outdoor play is one of the hallmarks of each child's experience at PIC.
Psychology professor Peter Gray is known in early childhood circles for his groundbreaking research on the importance of play in the early childhood years. His more recent work has focused on the effects of what he refers to as "play deprivation." Over the past half century or so, opportunities for children to play, especially outdoors with other children, have continually declined. Over this same period, measures of anxiety, depression, feelings of helplessness, and narcissism—have continually increased.
Dr. Gray presents strong arguments that this cycle will not be broken until we fully recognize that children NEED consistent and long opportunities to play outside. Play, especially outdoor play with other children, serves a variety of developmental functions, all of which promote children's mental health. In the absence of such play, children fail to acquire the social and emotional skills that are essential for healthy psychological development.
At PIC we have recognized the importance of play in all aspects of our work since our inception 44 years ago. Our stated values include learning through play as our foundational approach to all learning and nature as a home for children's play and learning. These values continue to drive us in the work that we do.
In a review of our recent Family Feedback Survey, we were pleased to see the pages of comments that families wrote about how the values of play and connections to nature are the aspects of PIC that they feel are among our greatest strengths, and ones that they want to retain.
We are delighted that after a two year COVID hiatus, we will once again host our Day of Play on Saturday, May 14 from 10am-1pm. This event is held on our Nature Playground and is free and open to the public. We hope this is an opportunity for your family to join us for fun arts and craft and movement activities, as well as for some music and snacks. We cannot wait to see you there!
To a month of May that is filled with play!