Message from Kharma: April Showers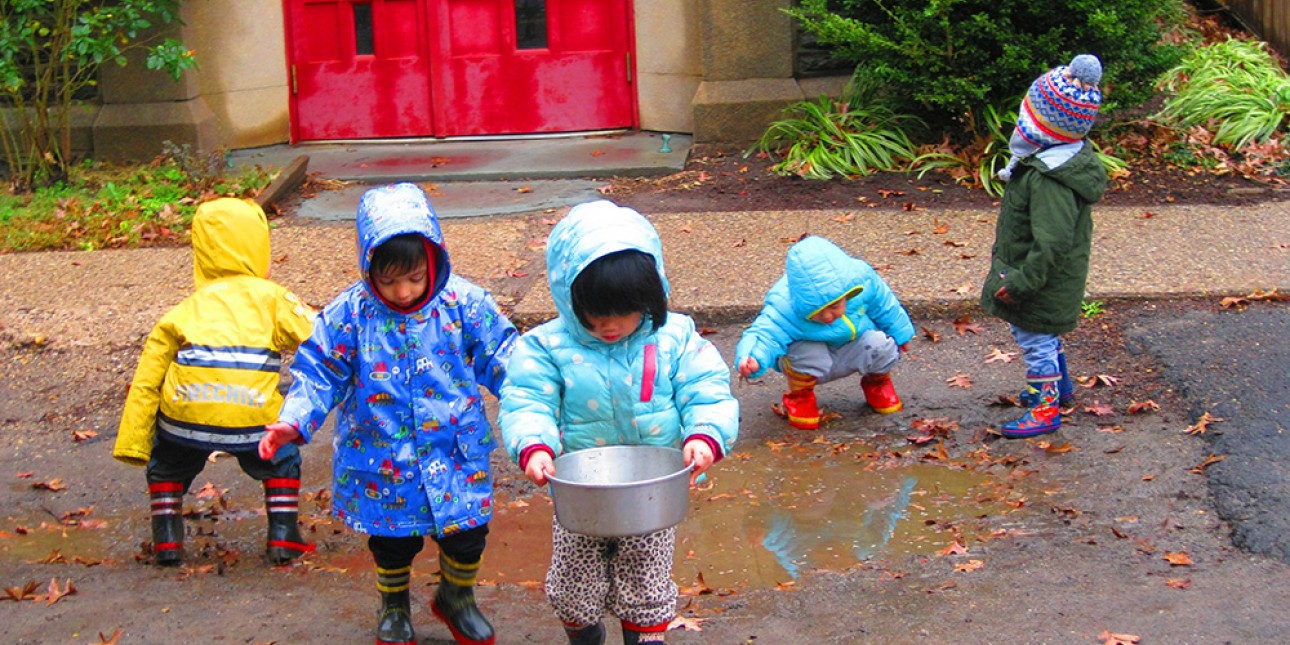 April Showers
When we think of the month of April, we tend to think of rain showers and having indoor fun. However, the rain is no reason to stay inside! Rainy weather offers lots of new experiences for young children and endless possibilities of play.
Certainly, to get the maximum enjoyment of playing outdoors on a rainy day, the children have to be appropriately dressed with a rain coat, rain boots, and possibly rain pants (depending on how wet your child plans to get).
PIC has a policy that children cannot be outdoors in the rain if it's thundering or lightning, and if the weather is too cold. We want to ensure that all children are safe.
The rainy weather may be a bit uncomfortable for some adults, however, most young children feel the total opposite! A child sees a puddle and it becomes an instant magnet for their little legs.
The teachers work hard to plan appropriate activities that allow for authentic experiences outside on rainy days. Below is a list of activities with a brief explanation of what the kids are learning. If you haven't already heard about some of these experiences happening in the classroom, I'm sure you will as we get more rain this spring.
Puddle jumping - Not only is this a fun way to develop gross motor skills, young children can also see who can make the biggest splash.

Floating boats - Sticks, leaves, and small pieces of bark make great boats for floating in puddles. 

Rain Art - Teachers may have the children sprinkle water colors or powdered tempra paint onto heavy paper and watch the rain make a design.

Become a meteorologist by measuring the amount of rain that falls each day. Some classrooms have set out clear containers to chart the amount of rainfall. 

What is there to do in rain than play in the mud?! The children seem to enjoy making all sorts of mud dishes. It's cool to hear what the children are cooking up in the mud kitchen. 

Days when we have lots of rain, the children always seem to rescue the stranded worms that rise to the surface. All of these experiences require very little help from adults, just some supervision and positive interactions. There are lots of opportunities for vocabulary building, confidence building, and self-regulation happening during this exploratory play.