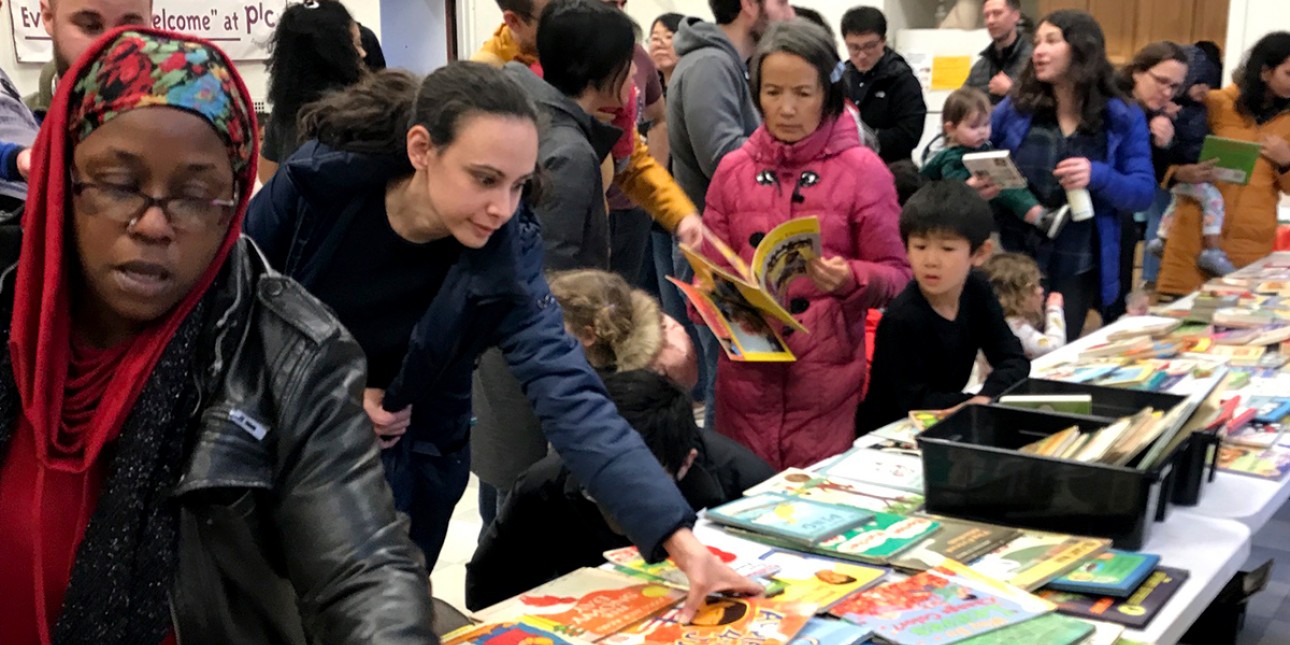 On Sunday, January 26, nearly 200 families came out for the love of literacy.
Children and grownups were captivated by read-aloud stories and music, participated in art activities, and chose from the large collection of free take-away books.
We are grateful to our Community Connections Committee for organizing this great event, which welcomed families from PIC and our larger community of neighbors.