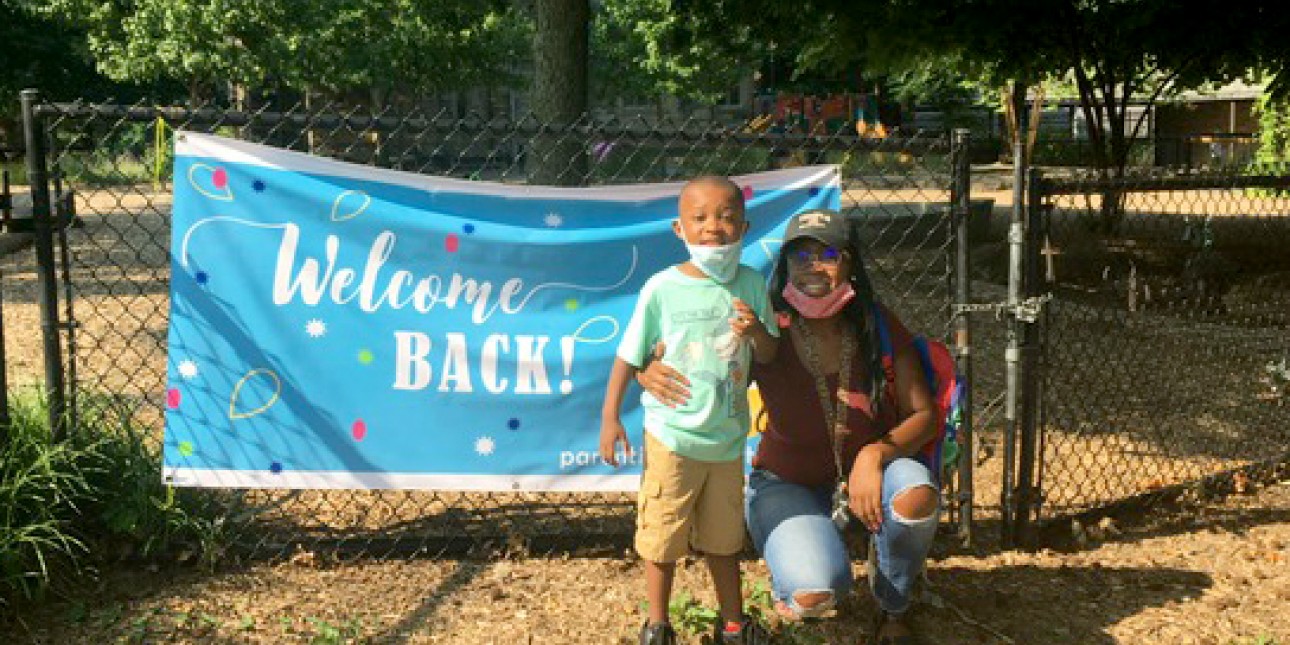 This week marks one full year since PIC re-opened after a nearly four-month closure due to COVID-19.
On one hand this past year seems to have passed in a blink of an eye, while on the other it has been the longest year known to humankind.
After months of planning, our Early Learning Program reopened on July 6, and a week later Summer Camp started. Admittedly we were all scared—really scared (myself included). Despite all the preparation, we faced so many unknowns.
I counted blessings on a daily basis for staff and families who followed all the new rules, for our wonderful outdoor settings, and for the resilience of our children who quickly learned the COVID way of life at PIC.
We had to reimagine and/or put aside so many PIC traditions. Two summers without family socials like the popular Lemonade Lull and Ice Cream Social on the blacktop. We have gone through September twice without being together for classroom potluck dinners. We missed seeing Grandfriends and having winter socials. Through it all, our talented teachers created virtual opportunities for families to learn about their child's classrooms, and held virtual and picnic table conferences.
The financial challenges we have faced this past year are beyond anything PIC has seen in its over 40 year history. We needed to continue to support our staff with full salaries and benefits while closed, and we needed to keep the organization financially sustainable. We have accomplished both with the support of our families, staff, PIC donors, the University of Pennsylvania, and federal government COVID funds. While we continue to recover, I am hopeful that PIC will come out strong.
Since returning, we have held firm to our COVID policies. After a year of being open, we have only seen isolated instances of teachers, parents and children who tested positive for COVID, and yet we had NO community spread. We can all be proud of that.
As the rates of transmission rates dropped and as vaccination rates increased, we have eased some additional COVID policies, and will continue to do so. Yet, we need to remember that young children cannot receive vaccinations at this time, and until that happens, we need continued vigilance to stay safe and stay open.
The one year anniversary of our return comes with many realities and mixed emotions, but most significant is the tremendous gratitude I feel for PIC friends, families, and staff who made it all possible.
Thank you for believing in PIC.