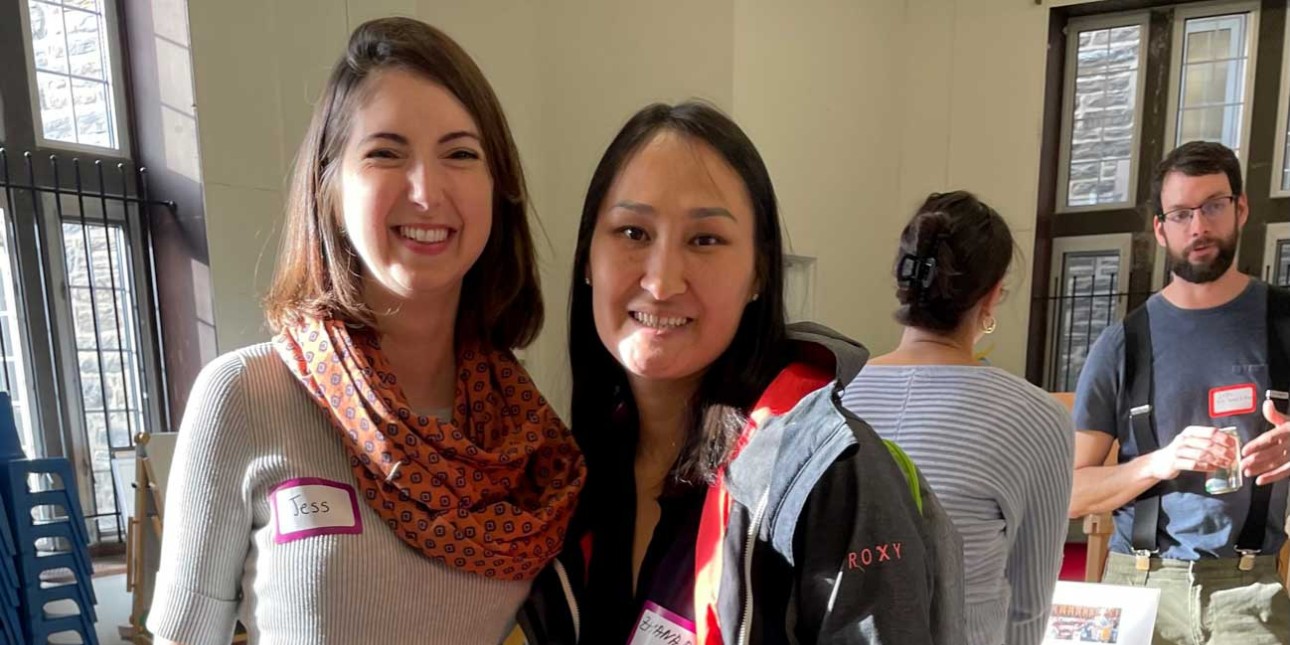 All families who enroll a child at PIC commit to make an investment of time in their child's learning experience and the work that we do. PIC's uniquely participatory approach involves parents in most phases of the center's work – from volunteering in the classroom to serving on the Board of Directors.
On Wednesday, March 29, the Board-sponsored Get Involved event drew a great crowd. It was a chance for families to talk to Board members and staff, and to learn about the many ways one can get involved in the PIC community.
There are many volunteer opportunities such as Board and event committees, social events, reading in the classroom, and so much more. We thank everyone for coming out and learning about the different ways to get involved at PIC.