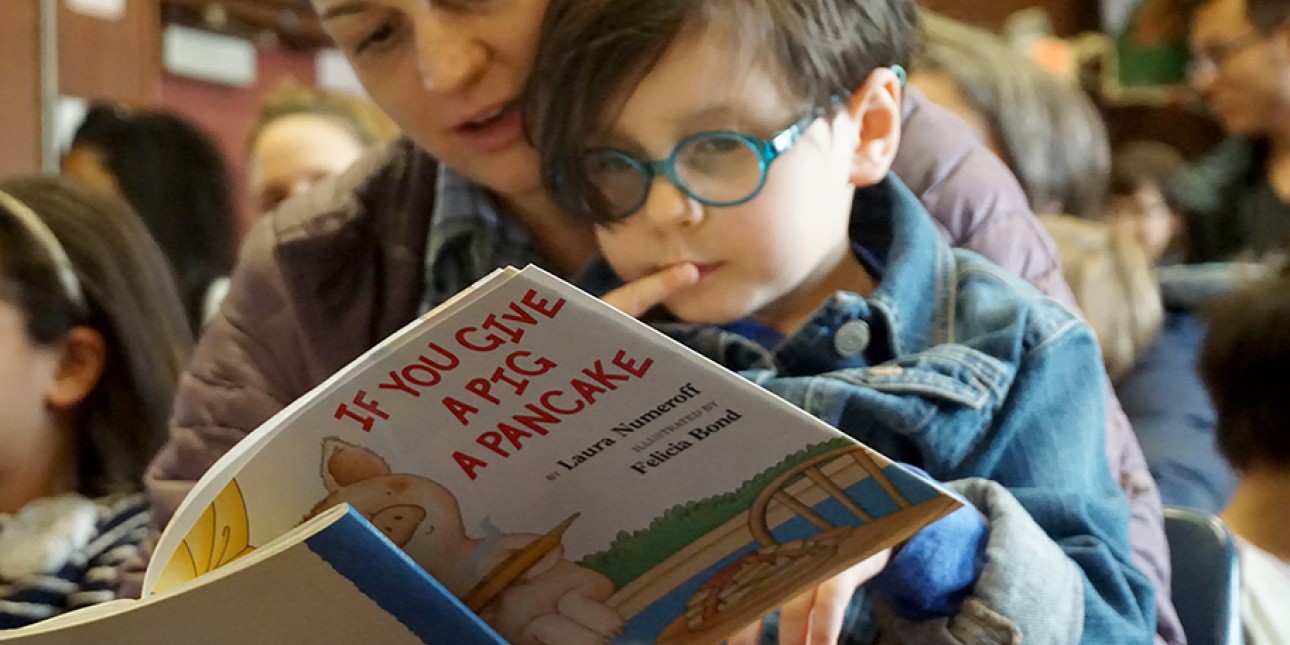 Thanks to all you book lovers who came to PIC's Children's Book Festival on Sunday afternoon. We saw a lot of familiar faces and made many new friends at PIC!
PIC teacher Joann Schock
kicked-off the story time, followed by an all-star lineup of guest readers who read a diverse collection of children's books.
Great music was served up by PIC parents Jeffrey Curry, Jessica Spak, and Jennifer Skirkanich. Songs and rhymes are such important elements of encouraging a love of literature in young children.
The featured snack was a Bee-Bim-Bop (based on the title of a favorite children's book) bar where guests could build their own bowl of this traditional Korean mixed rice dish.
Our friends at University City Arts League led a wonderful art activity where children were asked to mix paint to match their skin tone. The handprint that each child made became a a literal representation of our event theme, the "colors of us" based on the book by Karen Katz.
Our tables were overflowing with gently-used books for children to look through and take several home. 
We are especially grateful to the members of our Diversity Committee who worked together to lead this very successful event:
Tamara Clark, Angela Curry, Susanna Gilbertson, Lily Kosaka, Chenyi Ma, Michael Roach, Kali Strand,
and
Lenny Zeiger
.