Forman Family returns to ArtStart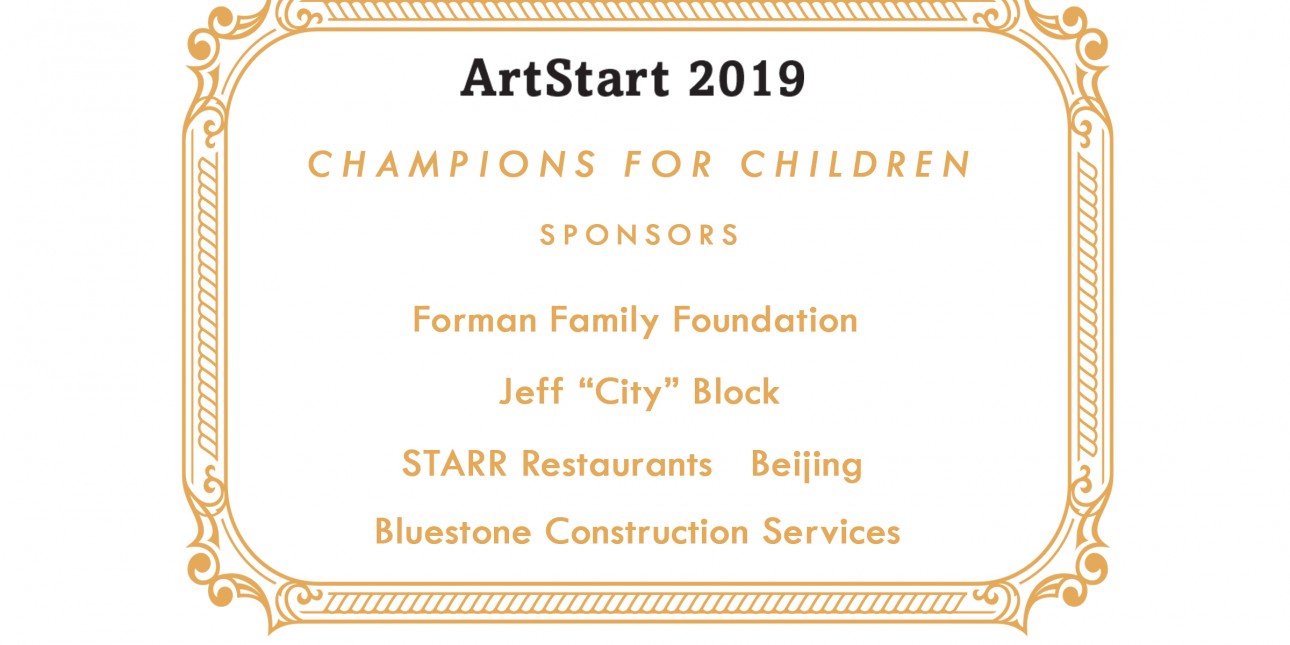 We are honored to have received a $5,000 Benefactor level sponsorship for ArtStart from The Forman Family Foundation. They are back for their third year of sponsorship!
The stage is set for an entertaining evening with the support from a group of businesses who are also returning as Champions for Children sponsors.
We thank the City Block Team for their yearlong Corporate Sponsorship. We also thank our Festivities Sponsors, STARR Restaurants and Beijing, and our Program Sponsor, Bluestone Construction Services.

We are grateful to Moore Bros. for their sponsorship of underwriting, and to KRB Printing, Tents and Events, and Yards Brewing for their in-kind donations.
ArtStart raises money for PIC's Tuition Assistance Program. Because of the tremendous commitment of these sponsors, more families will be able to give their children the rich early learning experiences and quality school-age programming that PIC provides.
Support ArtStart by coming to the event! You can also help find more sponsors, advertisers, and item donors. If you are interested in supporting ArtStart (or know someone who is), please email Development Manager Karen Stachelek at kstachelek@parentinfantcenter.org.