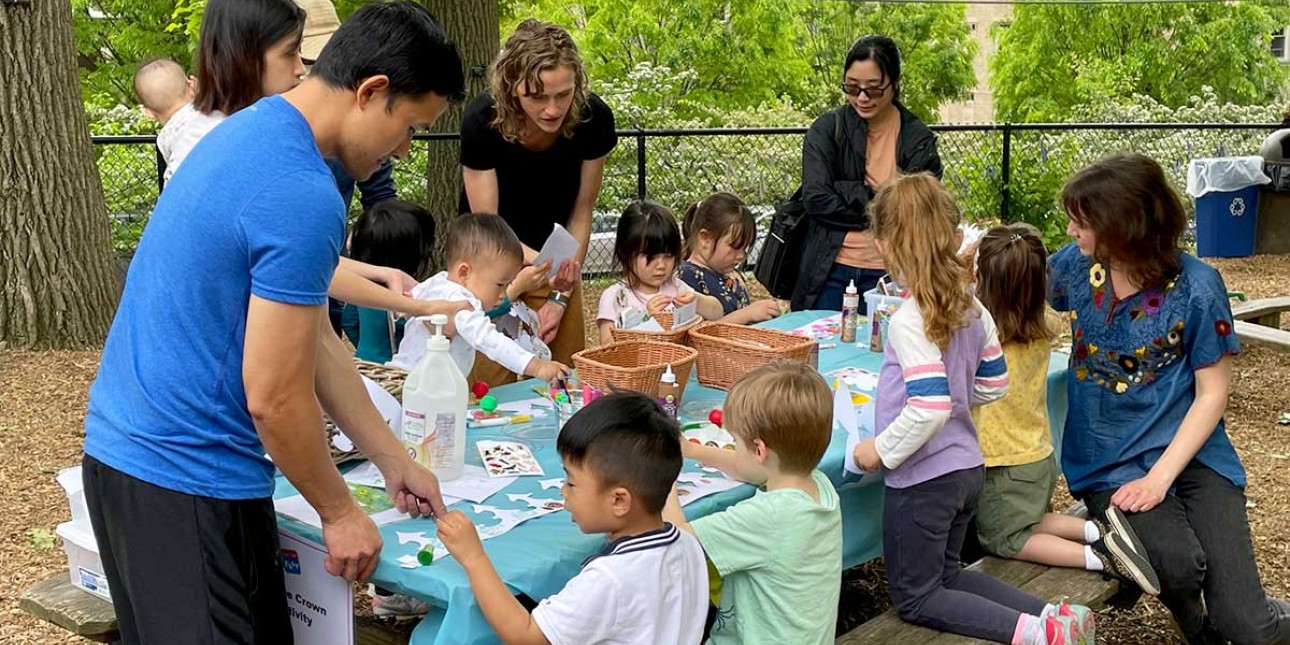 Sadly, this year's Day of Play had to be canceled due to the weather.
This year's Day of Play is coming up fast! If you haven't already marked it on your calendar, it is Saturday, April 29, 10 am - 1 pm, on the Magic Circle Nature Playground.
PIC families, and all families in West Philadelphia, are invited to take part in art and music activities for young children, and to participate in the DEI Committee's Book Give-Away!
There will be two performances by Mlanjeni Magical Theater, the first at 10 am and then again at 11am. PIC's DEI Committee will be holding read-alouds throughout the event.
SmoothieBun food truck will be there too with their specialty menu item, jianbing guozi, and smoothies! The truck accepts cash, venmo, zelle and cash app. No credit or debit cards.
Every year at Day of Play there is one driving force that makes our community event possible - Volunteers! Volunteers contribute to a variety of duties, which can include photographing the event, helping small hands with their arts activities, or performing on stage. Our event takes place outside; so dress for the forecast!
Families, Can you give a half hour of your time to make this day happen? Sign up to Volunteer! It's a great FPP (Family Participation Program) opportunity! There are paper signup sheets in the classroom!