In the Classroom: The Peanuts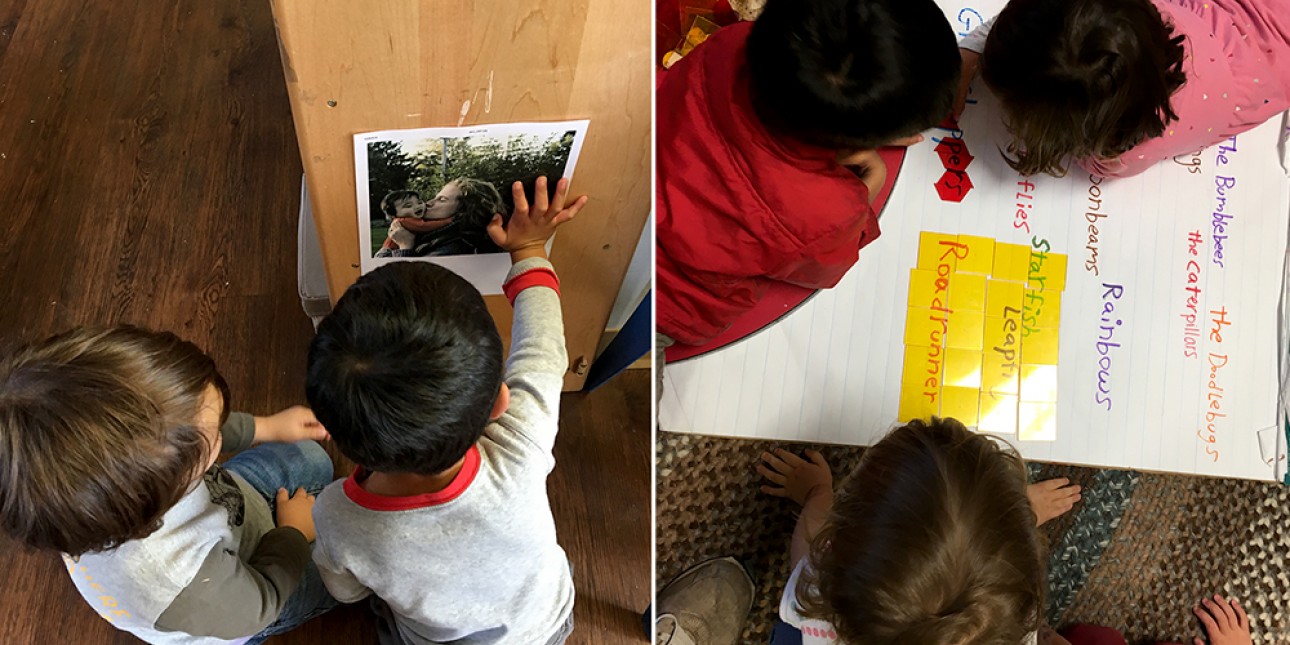 An experiential study of community
At ages 3-4 years, children begin opening themselves up to the world. In turn they navigate a world much bigger than the one they've previously known.
Models of child development such as Bronfenbrenner's Ecological Systems theory and Vygotsky's constructivist theory hold that as children grow they move ever outward through larger and more complex circles of society and community. They construct ideas about themselves based on their experiences with these circles.
A child begins with a small community of immediate family. As they age they meet extended family and then neighbors and close family friends. This is followed by school and local community experiences, and so on and so forth. Through interacting with members of these ever-expanding circles of community ideas about the self are formed, tested, and adapted.
Why am I going on about theories of constructivism and social/environmental factors as they play into the development of young children? Because it's these ideas that form the foundation for the Peanut's newest and most current study - community!
Following the natural pattern of ever expanding experiences of people in the child's world, the Peanuts started small and have expanded as the study has progressed.
Family is the base from which children can explore their world, so sharing about family experiences, reading books about different kinds and shapes of families, creating artwork to give/represent family, and filling up our room with different photos of Peanut families got us on firm footing to understand that a community involves people living, eating, talking, and working together.
From here we zoomed out a bit to focus on PIC as a community. We created songs about all the different classrooms, visited other classrooms to observe similarities and differences. Celebrating the Peanuts group in our own right has been our most recent body of work.
We are already planning and plotting expanding from the PIC community to the larger neighborhood and greater Philadelphia community as well - the most concrete parts being the places we know and love to visit. We will move towards discovering foods we all can share, people we all know and see, and eventually what we as Peanuts can add to the greater community.
Come drop by our room any time to see documentation of this experiential learning as it unfolds…come join our community!