In the Classroom: The Peanuts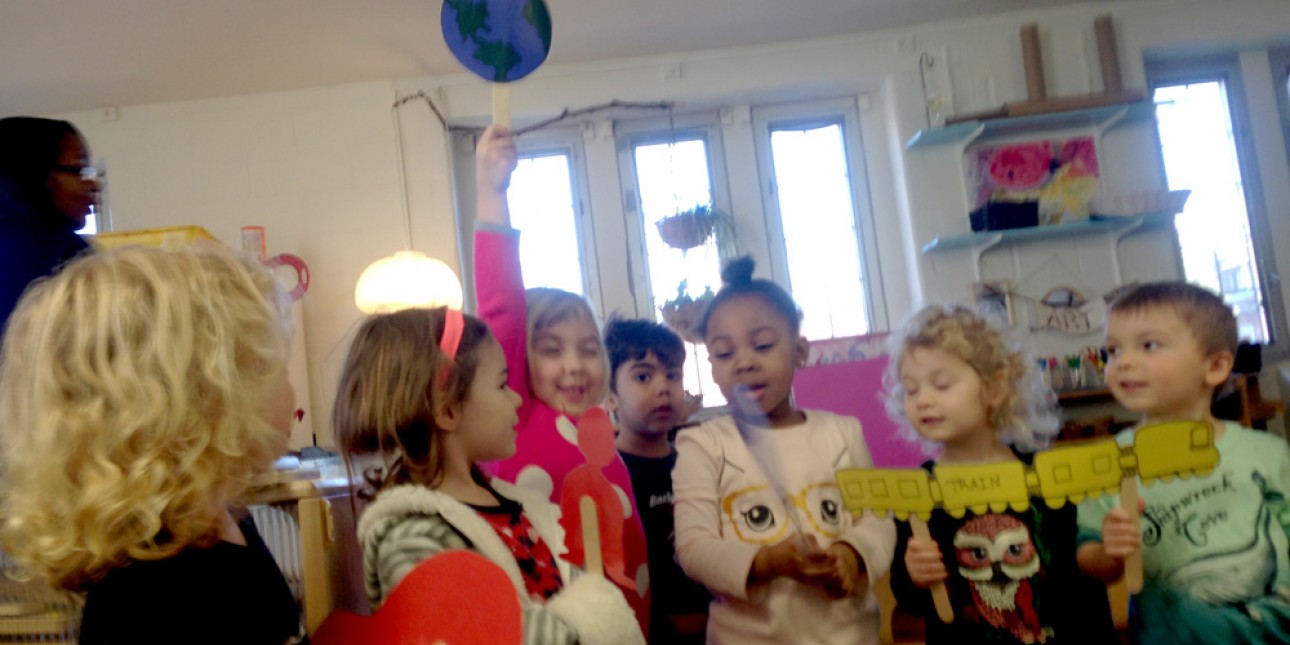 Powerful Peanut Performances
As 3- and 4-year olds grow, the exploratory and experimental curiosity that defines early childhood development turns to family, teachers, and friends. Both bio-ecological and constructivist models of development posit that children's cognitive ability to think about another's point of view and their newfound sophistication in understanding cause and effect come together with new feelings of independence, making each situation ripe for social-emotional learning.
The Peanut teachers really value letting children interact and emote with one another while helping them problem solve tough social situations, modeling empathy, and putting language to strong emotions. Presenting positive ways for Peanuts to get the attention, social practice, and the play they need happens in many different ways, but one of the most fun is encouraging the Peanuts to perform for each other or friends in other classes here at PIC.
It is particularly fun and powerful to take something we've learned, practiced, and become experts at and share it through performance! At the end of our most recent focus on sound and music, the Peanuts had a chance to do just that.
We had just excitedly welcomed our newest teacher
Kia Knight
to the classroom. Kia brought with her some new songs and drumming games to add to the Peanuts' repertoire.
After putting in some practice time, the Peanuts invited children from all classrooms to come to a show in which they performed selected songs and accompanying dances/movement games. On the day of the show Wheels on the Bus, Look who came to play today, and tickling our turtle wind chime with our most careful fingers were big hits.
The Peanuts learned not only how to share what they love, but how to take pride in this sharing. They experienced the attention of the spotlight, but also gained an understanding that there are times to get all the attention and other times to give it to others. Stay tuned for more Peanut performances to come!