In the Classroom: The Moonbeams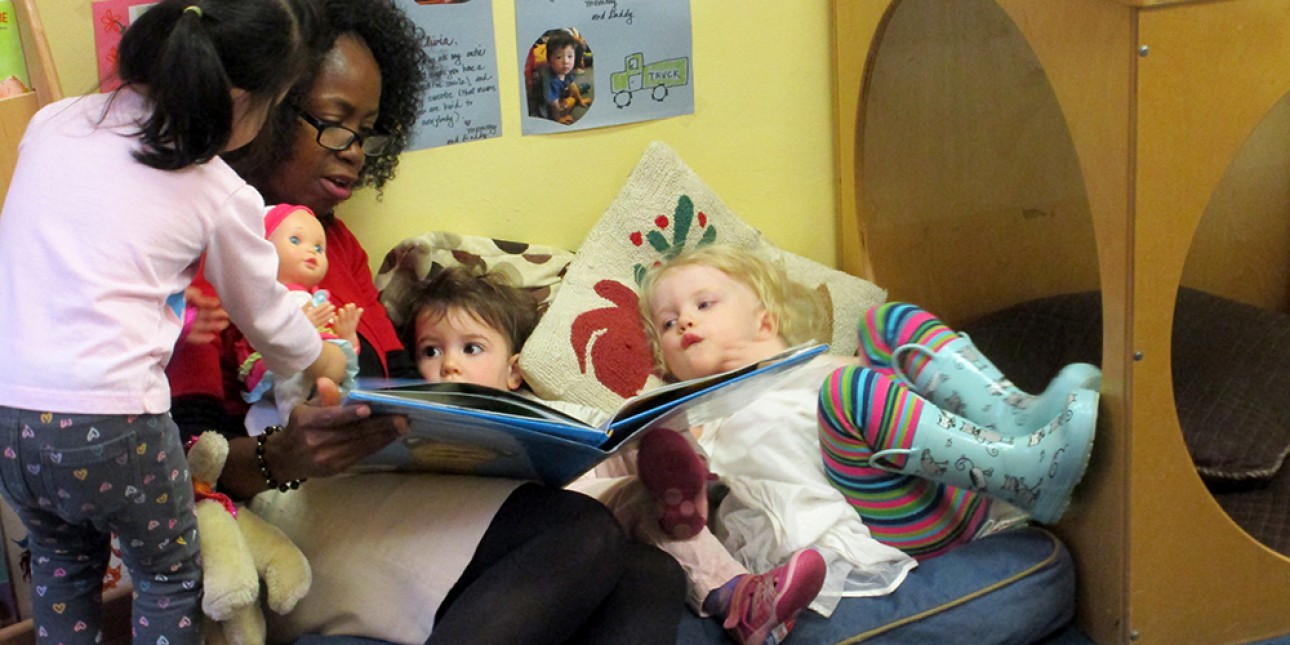 Literacy means love
For many, the term early literacy calls to mind learning one's letters and deciphering printed words. While those skills are certainly an important part of literacy, there is much more to it than being able to tell a Q from an O.
Literacy encompasses four parts; listening, speaking, reading and writing. Perhaps just as important though is learning to love books, which is something we foster in the Moonbeams.
While the youngest 'Beams are just turning 2, our oldest are over 3 years old, which means that the books we offer must meet their various needs. Board books are sturdy and satisfyingly portable, with pages that are easy to turn for little fingers. Sometimes they have exactly the same text as their full-sized counterparts, or perhaps shortened for the younger readers.
To supplement our permanent classroom collection of books, we regularly check out books from our local branch of the Free Library. And although these books have delicate pages, we can practice being gentle with books, and occasionally, mend pages with tape when we weren't quite careful enough…
We often introduce new library books over afternoon snack, in our own little version of "dinner" theater. After the first reading, children cannot wait to explore the book further, either independently or in a small group with a teacher.
We typically opt for picture books that have simple, relatable stories, such as our favorites from the Mo Willems' Elephant and Piggie series. We also appreciate simple non-fiction books that help introduce new topics, such as the books about different types of families we read in preparation for our Grandfriends' visits.
While the physical properties of books may be evolving in today's world, a love of reading, once kindled, will remain constant. We hope that the Moonbeams' early literacy experiences help spark a life-long habit of reading for pleasure.