In the Classroom: The Fireflies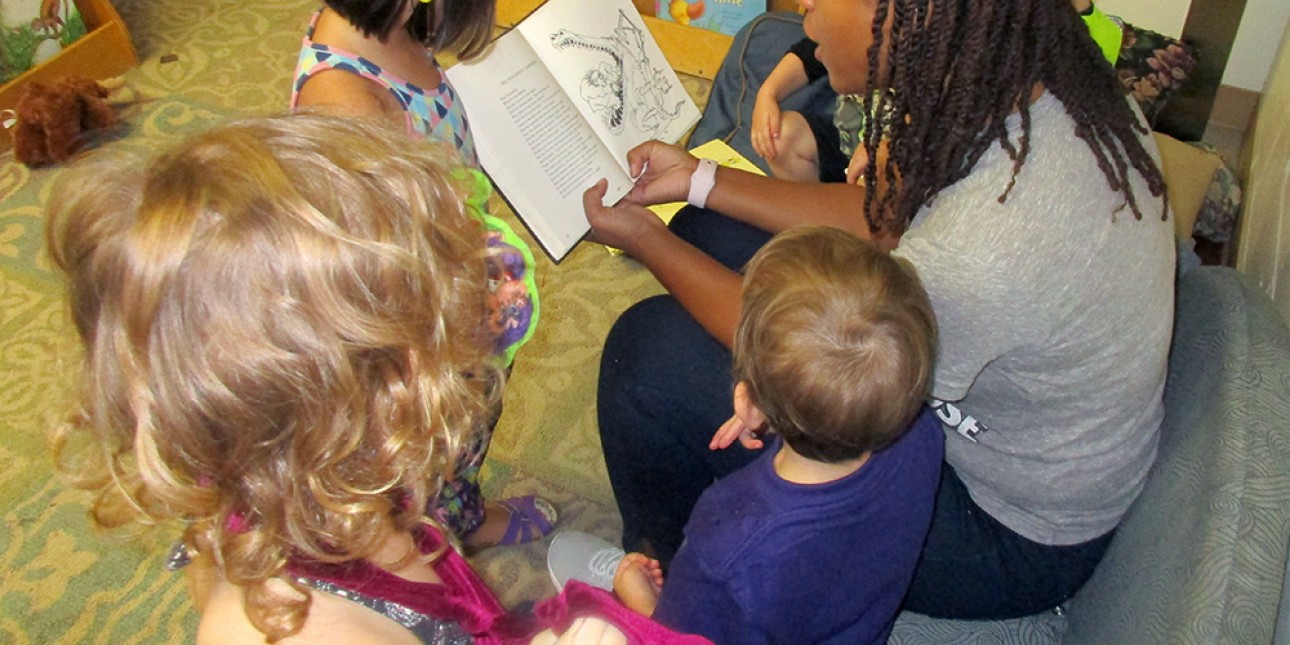 Loving reading
The Fireflies are quickly getting to know the language associated with books. They are developing their attention span, their love of reading, and the knowledge that comes with comprehension.
We talked about the characters in some of our favorite stories then quickly moved to the plot (or problem) of the book. We read Strega Nona together and talked about the characters and the plot of this book.
We read it a couple of times and talked about the Italian words in this book. We talked about the author/Illustrator and some of the other books the Tomi Depaola has written. We added those to our bookshelf.
We expanded upon the children's interest in this story. We added a magic pasta pot to our dramatic play area.
We did a drawing activity, too. We are reinforcing the wonderful joy of reading.
After a week of focusing on Strega Nona, we listened to the sequel (not as good, but still fun) Big Anthony And The Magic Ring. This story has some of the same characters and some added ones, so it lent itself to a great class discussion about the characters in both stories.
Now that they have some of the skills for reading books, we can dive into many different explorations and quickly reinforce the learning as we read more stories.
Happy reading (and re-reading)!