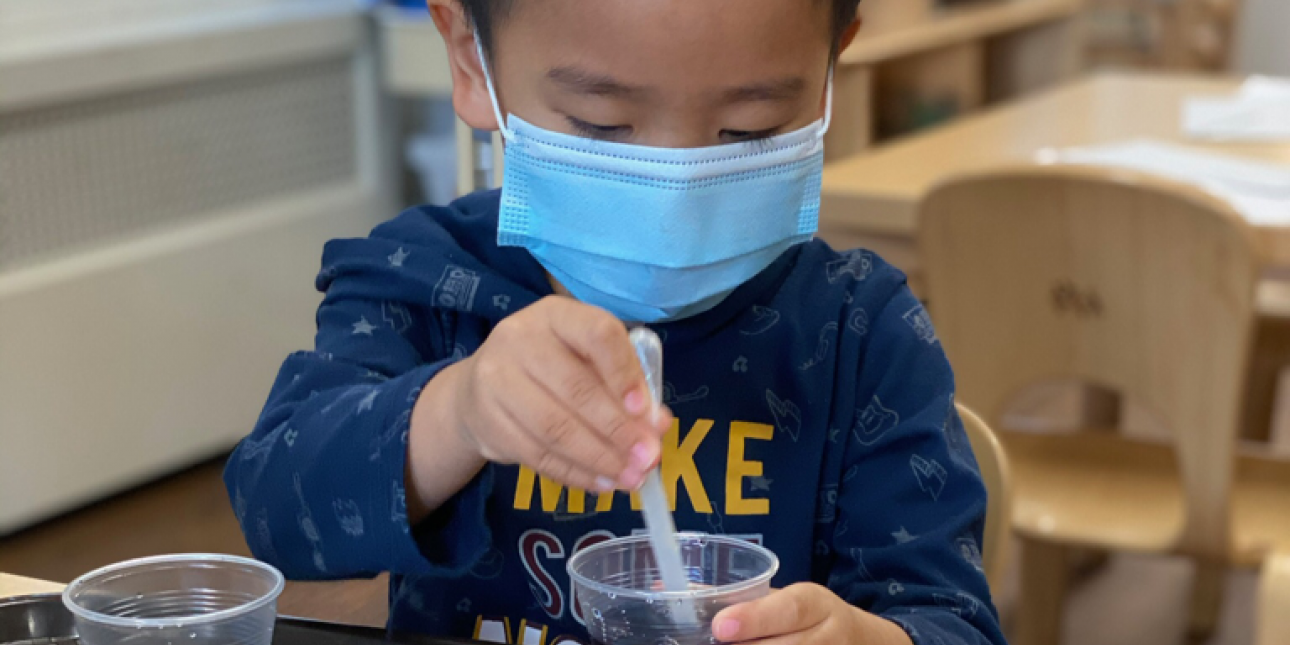 Wearing a mask has become a new cultural norm. With this in mind, PIC treats mask wearing like a developmental skill, much like toilet learning.
There continues to be more and more medical literature showing that mask wearing can substantially reduce the risk of exposure to the COVID-19 virus. Children two years and older are expected to wear a mask.
In August, a familiar (puppet) friend named Rupert began coming to morning meetings wearing a face mask. They talked together about masks and how they keep us all safe. Through puppets, we can give children a chance to learn how a "friend" feels as they explore their own feelings, begin to verbalize them, and learn new social behaviors.
Learning to wear a face mask is a skill-building activity, much like children learn to tie their shoes. Our teachers creatively demonstrate easy steps to put on and take off masks and offer children gentle reminders throughout the day.
When PIC opened children five and under were not asked to wear a mask. School age children only needed to wear masks inside. Over time, we learned more about the spread of the virus and extended mask-wearing to children two years and older who were able. Our success comes from the positive way teachers present it in their classrooms, and the support we have gotten from families who practice with their children outside of PIC.
Like the Hummingbirds, the Fireflies started to wear their masks more often throughout their day. At morning meetings they learned a mask song to the tune of Itsy Bitsy Spider to help them learn to put them on independently. Sometimes their voices can be heard through the hallways.
The itsy bitsy mask went on the Fireflies face.
All around our ears, to keep each other safe.
We will try our best to keep them on all day.
So the Fireflies can play at school and keep the germs away!

Children have started to wear masks even while playing outside. Our young children continue to amaze us with their adaptability and acceptance of new challenges.