Celebrating 40 Years of Board Leadership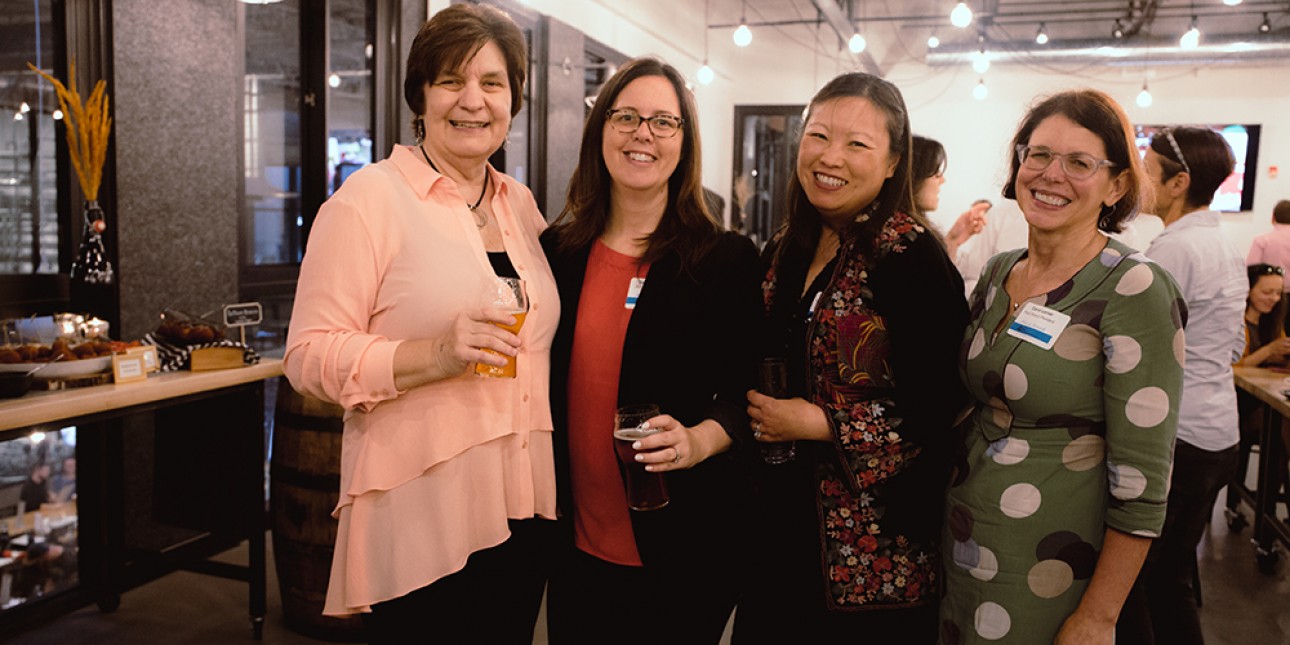 Last Thursday, PIC celebrated 40 years of strong Board leadership with an evening reception. Speeches were applauded, alumni families reconnected, and new acquaintances were made. Great stories and good memories were shared by many.
Over 100 friends of PIC, including current and former Board members, teachers, and families, enjoyed appetizers and refreshments at Yards Brewing Co. while watching a slide show of scenes from our classrooms and playground. Former Board Presidents Meg Jones and Anne Marie Inglis spoke about their families' time at PIC, and PIC teachers Demita Hill and Joann Schock spoke about working with young children and what PIC means to them.
We are thankful to our anniversary celebration partners, the Jeff "City" Block team and University City Metropolitan Bakery. We also extend a special thank you to the office of Sen. Bob Casey for attending!
We also thank the many individuals who sponsored the event. Because of this support, we will continue to change the landscape of early education, model the highest quality for other educators of young children, and speak out for teachers who must be paid a wage that reflects the important work that they do.
We look forward to celebrating our 40th Anniversary with happenings both big and small throughout the rest of the year. We hope you will join in our celebrations!