Building Bridges to kindergarten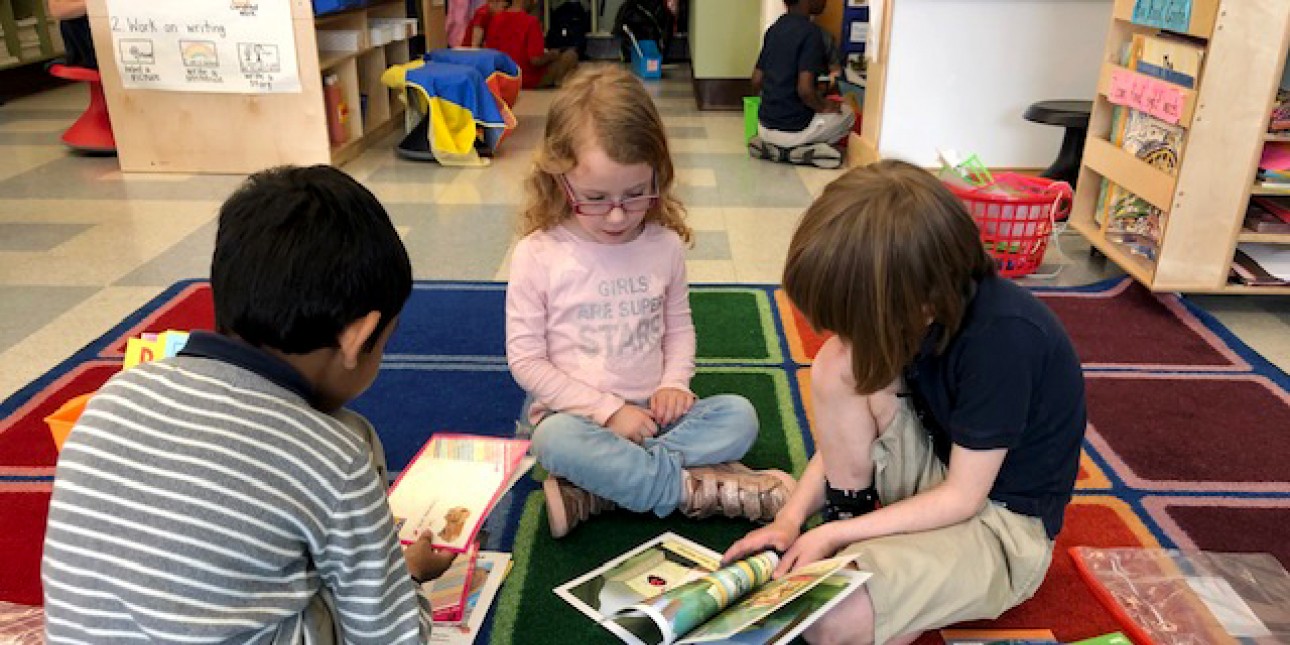 Each year, we partner with the local public schools as part of the school district's Building Bridges program to create transition experiences for our rising kindergarteners. This year, we are thrilled to add Lea Elementary to the mix.
Through May, PIC pre-k children will have opportunities to get to know the kindergarten programs at Lea and Penn Alexander. This year's events have included as sing-along on the Nature Playground with kindergarten friends at PAS, and a pair-and-share reading activity at Lea.
We have more events planned, with a new one added this year: "Ask-A-Kindergarten-Teacher": a Q and A with Ms. G from Lea. Mark your calendars for this event on May 15th, 5:30 - 6:30 pm!