Best Friends - Layla & Paisley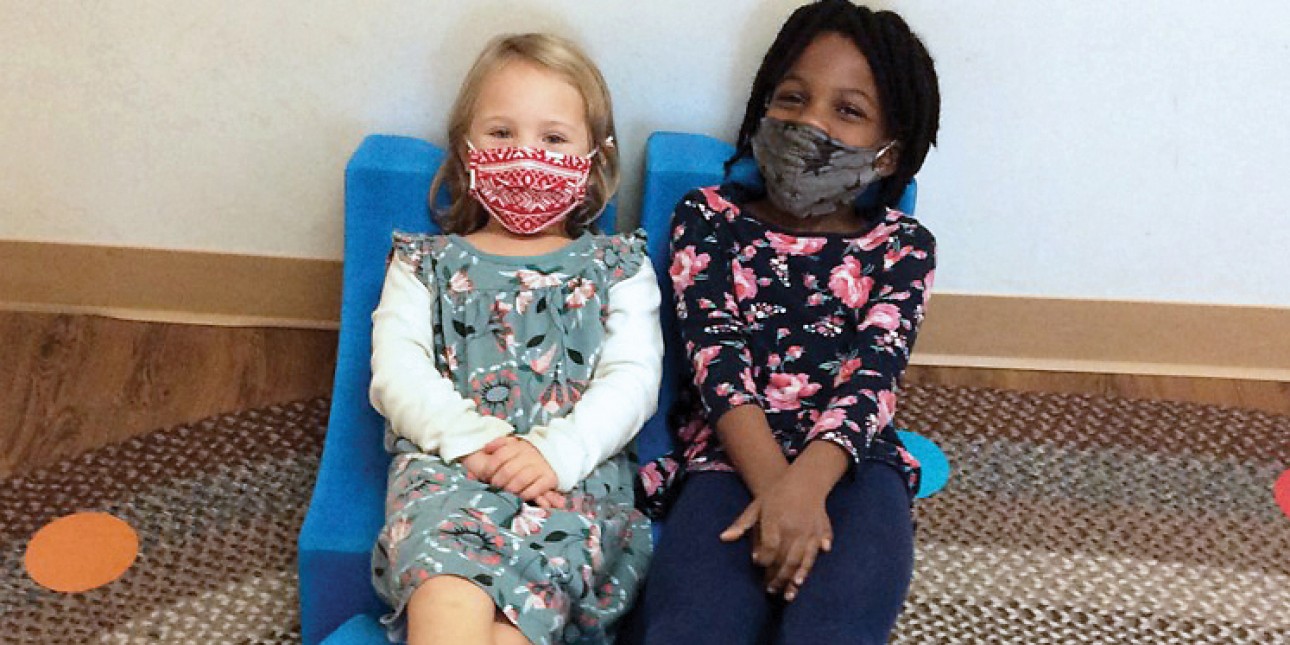 We are best friends. We made a bed and are camping.
That's what Paisley and Layla told their teacher when she saw them sitting very close together on the big blue blocks. They were on their own outdoor adventure, just inside.
Layla and Paisley met in September and it wasn't long before they formed a solid friendship.
Paisley and Layla are both being raised by single parents and through their friendship, their moms have supported one another, too.
When Heidi needed extra help, Layla's mom, Markita brought Paisley to school. On other days, Layla has come home with Paisley for some special one-on-one playtime.
Paisley's mom Heidi wrote, "This has been a beautiful development this past year, and the friendship between our kids has connected us too."
Both Layla and Paisley participate in Pennsylvania's PreK Counts program at PIC, which provides subsidized preschool for eligible households based on income. Many PreK Counts programs were limited to virtual learning this past year. PIC is proud to be among the few programs with 100% of our PreK Counts program families in-person five days a week.
Markita and Heidi are grateful for this wonderful community in which a friendship like this could grow.