Annual Executive Director's Letter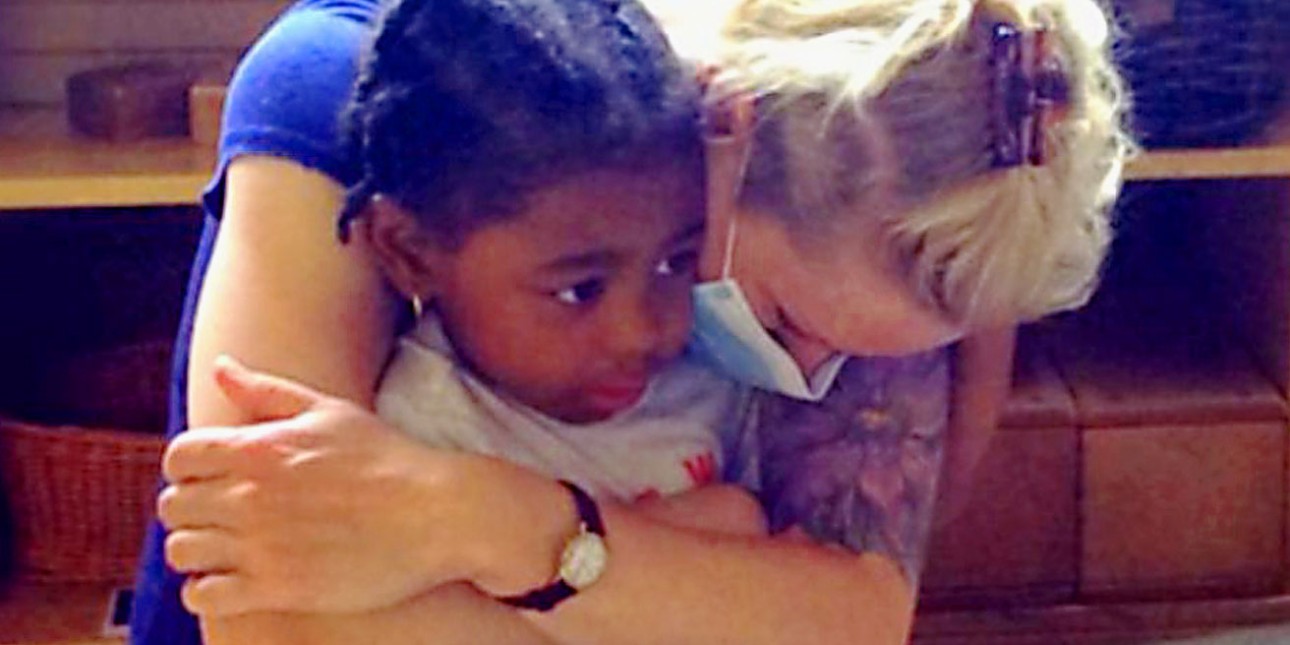 Dear Friends of PIC,
One of the biggest safety nets you can give families in such chaotic and overwhelming times is a strong community of support—a network of people they can turn to when the world throws a little too much their way.
Thank you for being part of PIC's community of support. With your help, Mercedes and her daughter Zahra, and many families like them, have found much-needed comfort and care at PIC.
Mercedes began as an early learning teacher at PIC in 2018. Her daughter Zahra had just been diagnosed with Autism. Zahra had not learned to talk and her doctors didn't know whether she ever would.
As a teacher's child, Zahra was able to come to PIC once a spot became available. Our classrooms are intentionally uncluttered and free from bright colors. Teachers have experience supporting their challenges and coordinating care with outside therapists and specialists.
Even still, sometimes the classroom became too loud or there was too much activity. This overstimulation caused meltdowns and Mercedes is so grateful that her teachers were so patient.
With time, Zahra became more comfortable. One day she surprised her teacher Lia with a big hug. With time, she began to tug gently on Lia's ears, a special way that Zahra shows affection.
The pandemic exacerbated everything for families like Mercedes and Zahra. We see children everyday who need more support in the classroom. Even with all the skills and experience that PIC teachers have, it is not enough.
We can be better. We can do better. But, we need you.
A gift from you today will help us give teachers training and specialized coaching to learn proven strategies to support children in the way each one needs. They will better recognize when children show early signs of delay. They will create more inclusive spaces.
Mercedes is grateful for the care Zahra was given, and felt she was supported and encouraged at PIC in the same way all children are. According to Mercedes, "Zahra is blossoming in front of my eyes."
Please help us build the safety net that families like Mercedes and Zahra need and deserve.
With gratitude,

Deb Green
Executive Director
PS: Won't you please help more children like Zahra? Your online gift today at parentinfantcenter.org will bring us one step closer to seeing all PIC's children reach their full potential.