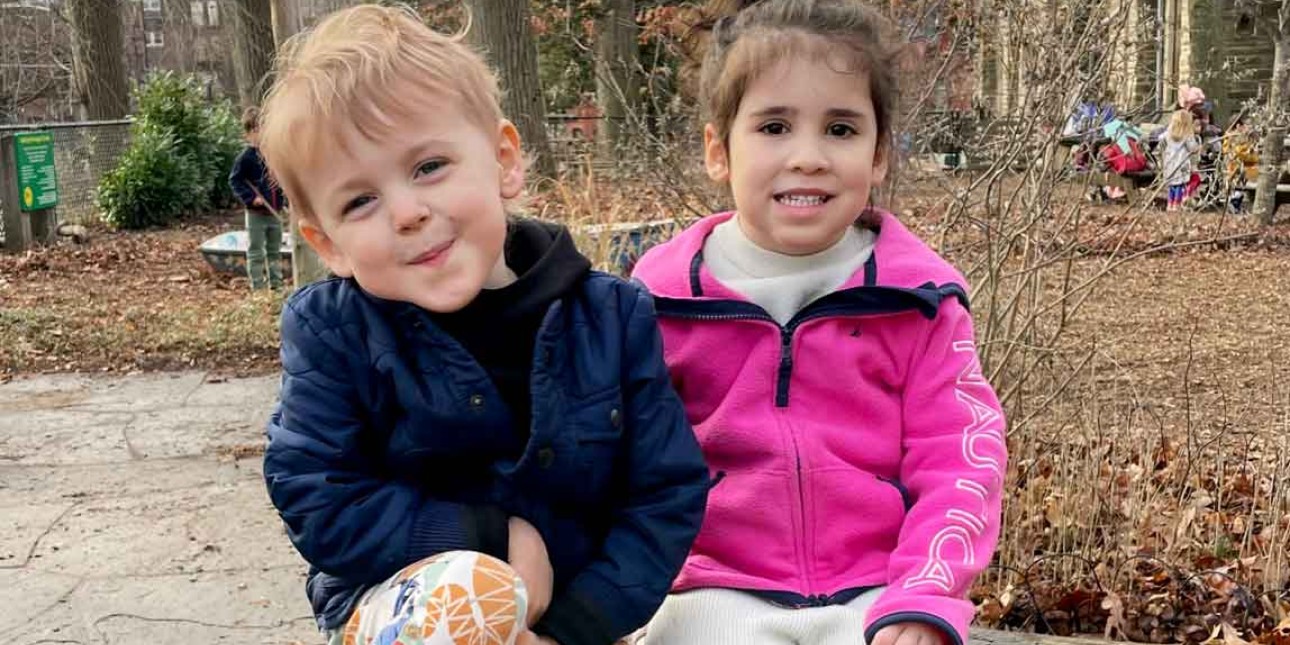 A monthly message from Executive Director Deb Green
I want to take this opportunity to fill everyone in on some beginning of 2023 happenings.
On the Federal level, 2022 was a mixed bag for Early Childhood Education. President Biden's Build Back Better Act officially died, along with its plans for a historic $390 billion federal investment in child care and Pre-K.
Early childhood programs like PIC do continue to reap the benefits of the federal American Rescue Plan Act (ARPA) of 2020, as leftover funding still remains at the PA state level. A new round of grants (called the Workforce 2.0 grant) that goes directly to eligible teachers will be distributed sometime this winter (PIC has received the letter that our application for funding has been approved.) While we are always delighted to put additional dollars in the paychecks of our staff, it is so important to recognize that this is not sustainable funding and it will run out. Thus, the additional dollars that teachers get this year from the funding will not be there next year. We continue to take every opportunity to advocate at the federal level for sustainable funding for the early childhood field.
PIC also continues to contend with the fact that the child care workforce has been especially hard hit by the pandemic. By some measures , there are 100,000 fewer child care staff members across the country than before the pandemic. We are fortunate at PIC that our compensation package is among the highest in the city, but we still cannot compete with the school district salaries that many leave for. An additional challenge is that enrollment in Early Childhood Education college preparation programs has seen a rapid decline the last few years, thus greatly reducing the numbers of candidates for open positions.
I continue to be active in as many venues as possible to advocate for ways to reduce these challenges as we look toward the future.
On the State level, Governor-elect Josh Shapiro is days away from taking office. It's important that we get early childhood care and education on top of his priority list. There are volumes of research that show that when our children receive a high quality early childhood education experience and grow into healthy, productive adults, consequently our communities, workforce, and economy also become stronger and more productive.
It has always been PIC's goal to make our high quality program accessible to those of all income levels. We believe in equity and that every child deserves the opportunity to reach their full potential. We are proud of the work we continue to do on this level and yet it comes at a significant financial cost. We need the decision makers to understand why fixing a greatly underfunded system is vital.
I ask that you join our advocacy colleagues at Children First, Pre-K for PA and Start Strong PA in adding your name to this petition to send a strong message to Governor-elect Shapiro that Pennsylvania needs to prioritize early care and education.
At PIC, you may have noted outdoor construction happening. We were fortunate to receive a matching grant during our ArtStart annual fundraiser that is being used for several outdoor projects. We are excited to see the construction of a new stroller storage "garage", as well as the rebuilding of our stage and mud kitchen on our Nature Playground. The children have been delighted to watch the ongoing construction taking place (think trucks, workers, tools and construction noise!)
We are excited to continue our mission driven work of sharing PIC's resources with other programs seeking to move along the quality continuum. In late November, we had over 30 teachers from other programs visit us for an evening professional development session that included observing our classroom environments and hearing from our teachers. While our classrooms truly shined, our teachers were stellar in sharing their knowledge and expertise! These sessions will continue into the new year as more programs are seeking out PIC to learn about best practices in early childhood care and education.
And while COVID is far from over, it no longer occupies every thought and action, and we are able to return our focus to being present in the daily work we do with children. For that I am extremely grateful.
While 2023 certainly brings challenges, it also brings hope, and I choose to focus on the hope.
Wishing you a New Year filled with happiness, good health and lots of hope!