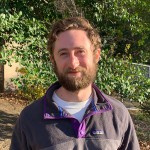 Gabe Back-Gaal
Assistant Teacher
The After School Center is pleased to welcome Gabriel (Gabe) Back-Gaal to its staff.
Gabe earned a B.A. in English with honors at Vassar College. He brings prior experience working with young children and has worked as a camp counselor, nanny, and youth program coordinator.
Gabe also brings his enthusiasm for chess, yoga, literacy and an eagerness for child-centered learning-through-play. He is a great addition to the team.