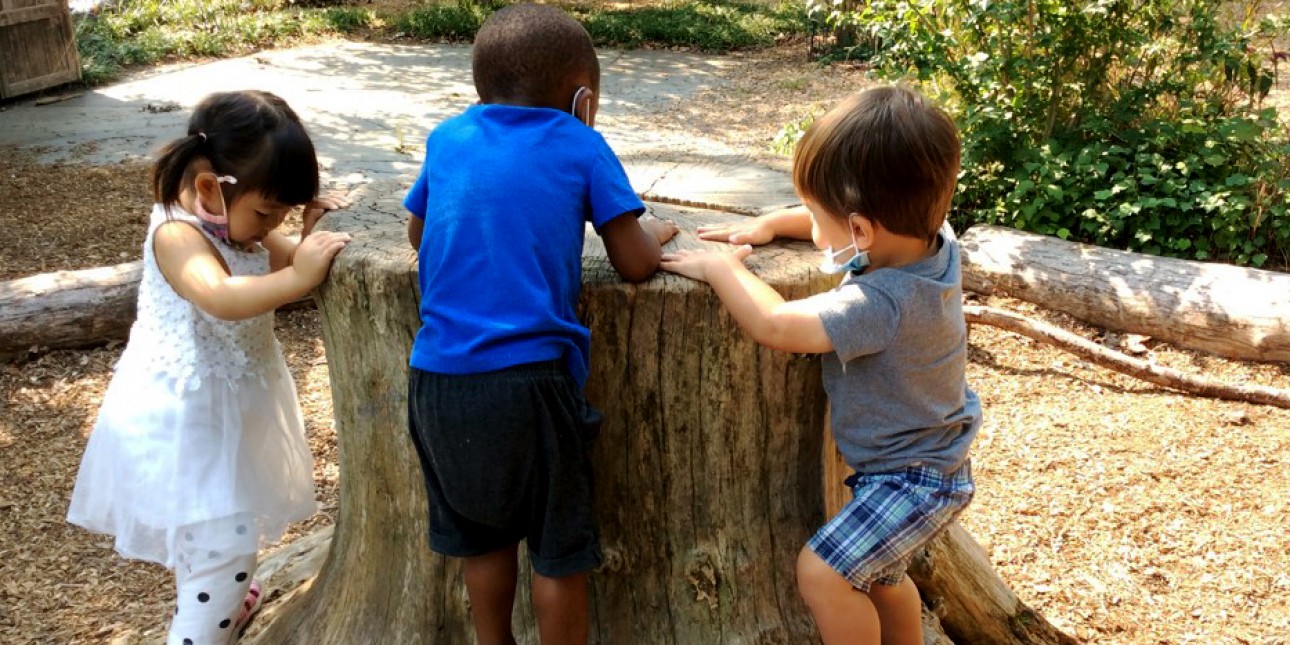 As the new school year gets underway, I am very pleased to let you know that 100% of our staff are fully vaccinated! We hope that everyone in our PIC community will follow their lead when they are able. 
This month, we welcomed nearly 50 preschool age children to PIC through a partnership with PA's PreK Counts program. This state-sponsored program for children ages 3-5 is one way that families of all income levels join our community. At the same time, PIC's After School Center kicked off with 75 children in grades K - 4.
To all our new families this year, and all of you that joined our community during COVID, I want to personally welcome you to PIC. We are proud to be a diverse community of families and staff.
At the heart of PIC is the value we place on building relationships and nurturing a strong sense of community. Despite the challenges of COVID-19, we are committed to finding ways to create community among staff and families throughout the year, while keeping us all safe.
At this time of year, we build a network of volunteer Room Parents. Each classroom has a family representative (or two) to welcome families and build classroom communities. We need our Room Parents now more than ever! Please check in with your teachers as some classrooms are still recruiting for this important role.
We greatly miss our beloved in-person traditions, like bringing families together for September Classroom Potlucks, which will be virtual for the second year in a row. These "Classroom Info & Orientation" sessions are held throughout September on Zoom from 6:15 - 7:15 pm. The remaining sessions are here. 
I hope you can join me this week for our New Family Orientation on Wednesday, September 15 at noon, which will be relevant for ALL families. This virtual event kicks off our Lunch and Learn discussion series, which are monthly opportunities to meet and delve into topics that may be of interest to you.  See the complete meeting line-up here. You will find this week's Zoom link below.
I remind you that as we kick off the school year with enthusiasm, we must also remember that the COVID-19 pandemic is still with us, and we need to keep diligent in our adherence to PIC's COVID policies and protocols. I thank you all for your continued partnership in these efforts that help keep PIC open.
It is with both excitement and hope that I wish everyone a wonderful school year ahead!