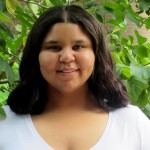 Melody Graves
Lead Teacher
Being able to make a difference in the lives of children is what inspires me to stay in the field.
While going through school, Melody never thought she wanted to be a teacher. She knew she wanted to work with children, but it wasn't until she gained experience working in a classroom she knew she wanted to teach.
Melody says she fell in love with the way children learn. She has been working with children of all ages for over 8 years. According to Melody, "I love working with children because there is never a dull moment and my days are filled with laughter."
Melody is no stranger to the PIC community. She attended school on this very campus until the 6th grade when the school closed. She says it feels like home. Melody says she loves the environment and all the great ideas she witnesses on a daily basis.
Melody currently resides in Yeadon, PA. When she is not at PIC, she enjoys travelling, shopping, cooking, and spending time with her family.