Teacher Appreciation NEXT Week!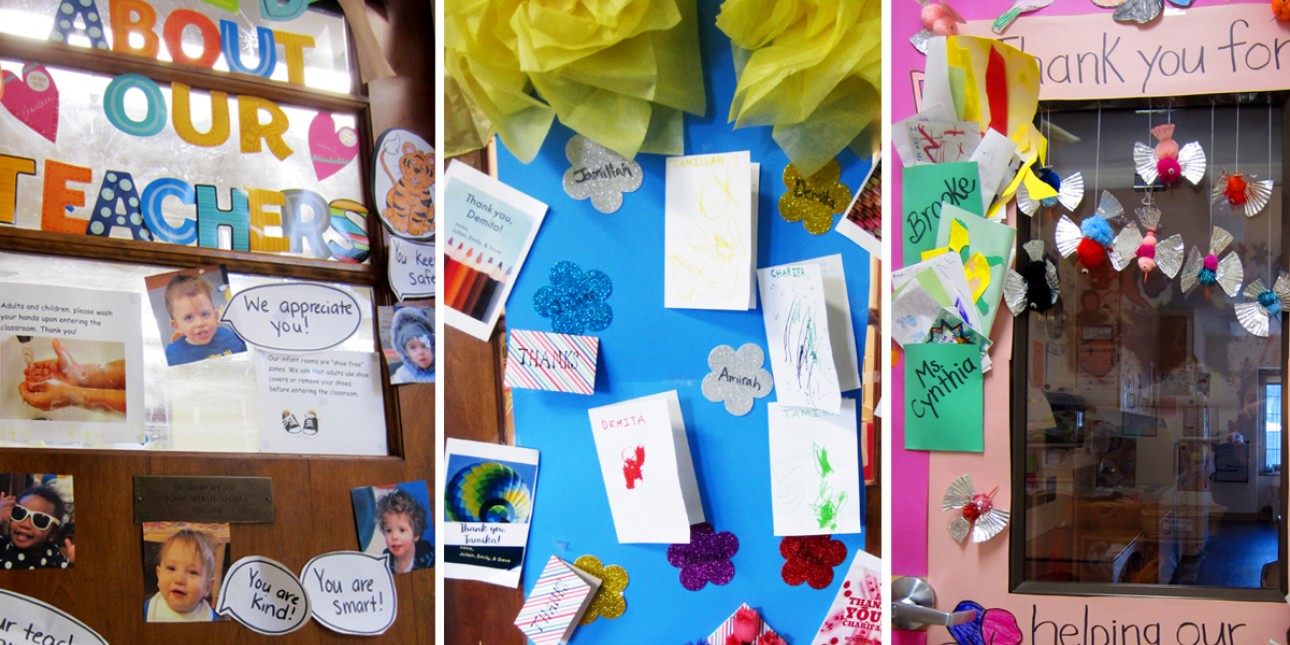 Our annual week-long celebration of our teachers is coming on March 2. It is a time when the Board, administrators, and families recognize our teachers for the hard work that they do each day.

We have a wonderful tradition of families posting notes of appreciation outside the classroom for each teacher in the room. Whether handmade or not, a classroom door filled with colorful cards shows a lot of love!

Families are also asked to contribute to a Sweet and Savory Buffet for the teachers that will be on Thursday of that week from 1 - 3 pm in the Small Gym offering teachers a light bite to get through the afternoon.
Bring in a finger food or sweet treat ready to serve
Drop food in the Small Gym (Spruce)
Earn 1 PPP hour (be sure to report your hour online!)
Volunteer at the buffet to earn more PPP
Volunteers are needed for set-up, to welcome teachers to the buffet, and to help break down the buffet. Please email Grace at gpiana@parentinfantcenter.org if you can help.

A special activity is planned for each day of the week. This year the schedule is as follows:
Monday – Classroom door decorated with appreciation cards.
Tuesday – "Grazing Day" (from PIC administrators)
Wednesday – Lunch (from the Board of Directors)
Thursday - Sweet and Savory Buffet (from families) 1-3 pm
Friday - In-Service Day (PIC CLOSED)

If you have any questions about the week, please get in touch with your Room Parent.