In the Spirit of Community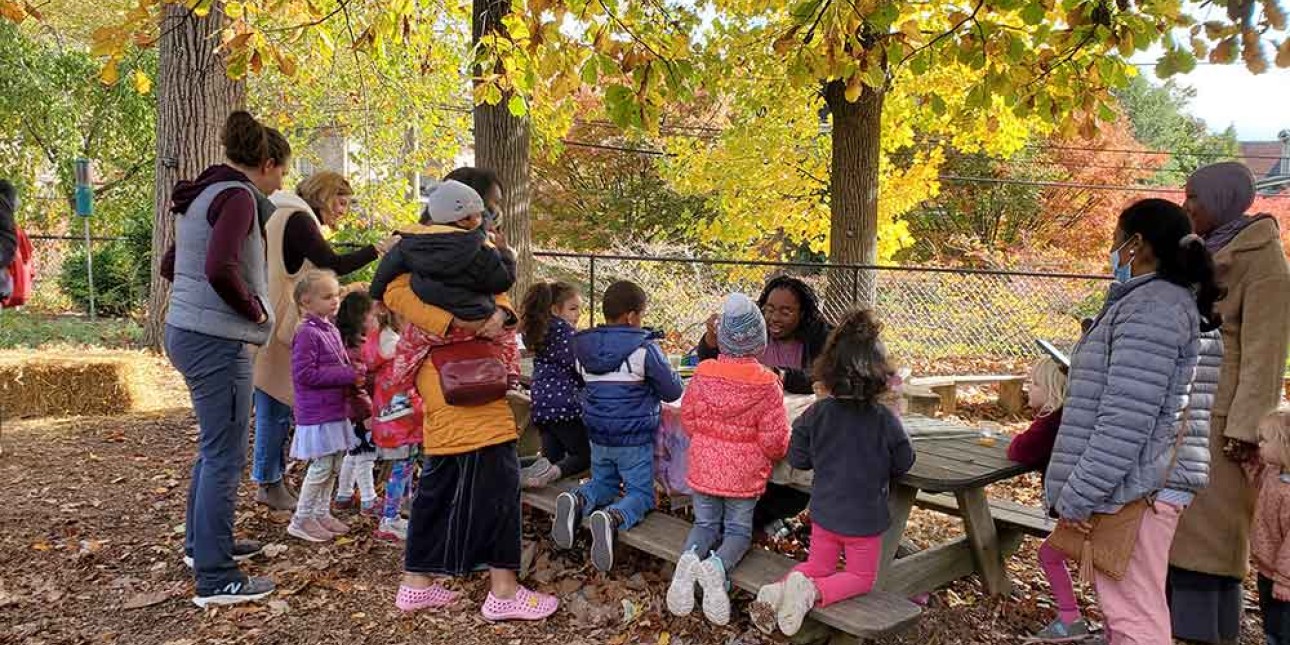 a monthly message from Deb Green
The world continues to open up and we continue to reap the rewards! I write the previous sentence with the knowledge that COVID is not fully behind us and that additional variants may be around the corner. Yet, for now, I take a moment to rejoice in the benefits of bringing our community together once again.
Our ArtStart annual fundraiser was held in-person for the first time since 2019. It was a joyful outdoor event that raised over $40,000 for our Tuition Assistance Fund. We are so grateful to all the families and friends who were able to attend and who supported the event in so many ways.
We just held our Fall Festival, another event that we haven't been able to hold since 2019. We were blessed with a beautiful fall day, and our teachers planned terrific activities for the children. We were so happy that we had over 180 parents, grandparents and friends who were able to join us! Our playground and blacktop came to life once again!
And, we are welcoming visiting teachers to learn about high quality programming from our veteran teachers through classroom observation and discussion with our teachers. These visits are funded through various foundation projects and provide stipends to PIC teachers for the expertise that they share with visitors.
It has been so rewarding to watch PIC's teachers in action with the visiting teachers. Their leadership skills, their expertise, and their willingness to help others learn is so apparent and fills me with pride. The verbal and written accolades we get from visitors reminds us of the place PIC holds in helping to expand the definition of high quality early childhood education throughout the Philadelphia child care community.
I am incredibly hopeful that we will be able to continue all the events and initiatives that are such an inherent piece of who we are, and that continue to remind us of the importance of community at PIC!
In the spirit of community, happy November!