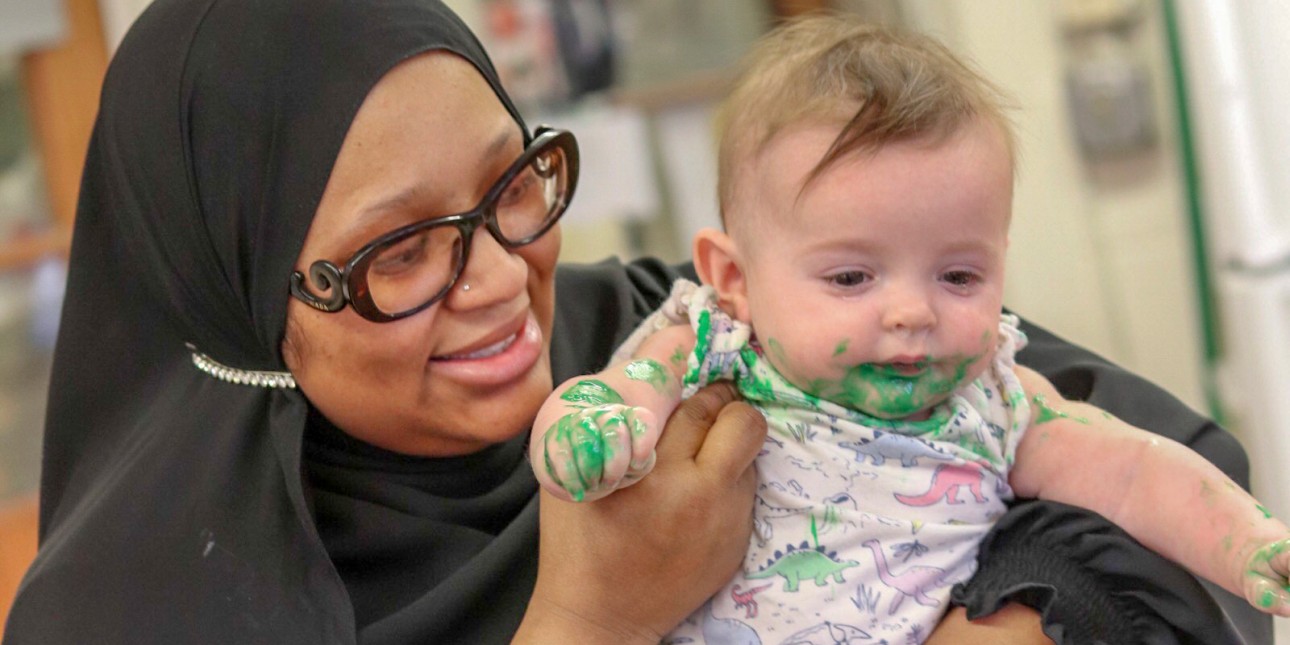 a monthly message from Deb Green
In this season of giving, there are so many things to be grateful for at PIC.
First and foremost, I am so grateful for the children.
Despite what can often feel like a chaotic world, the children at PIC remind me daily of the joy and the hope that is there.
I am grateful for our families.
Our families commit their time and talents to strengthen the PIC community all year long. They share cultural traditions in classrooms, serve on our Board of Directors, and show up in many other ways. PIC families know that involvement in their children's school experiences will positively impact their future success.
I am grateful for our teachers.
They provide high quality care and education to our children. Children learn through play, are engaged in hands-on activities, and make meaningful connections with nature. Teachers develop curriculum for children to learn literacy, math and science skills, and do so in ways that are developmentally appropriate, creative and fun.
Teaching at this level takes tremendous dedication. PIC teachers pursue degrees in early childhood education, attend conferences and workshops, and mentor aspiring and current teachers. Their willingness to learn, grow, and to be leaders in the field, is inspiring.
I am grateful for all of our friends who make it happen.
This year, a PIC grandparent has launched a campaign to grow professional development opportunities for PIC teachers, and has put out a special call to fellow grandparents/friends to join her.
And, last but not least, we are so fortunate to have so many individuals and organizations that believe in the work that we do, and who understand that sustaining a community at this level requires support beyond what families can pay for child care.
On behalf of all of us at PIC, it is with much gratitude that I wish our families and friends a wonderful season of celebrations, and a happy, healthy and peaceful New Year!