Nurturing Their Gratitude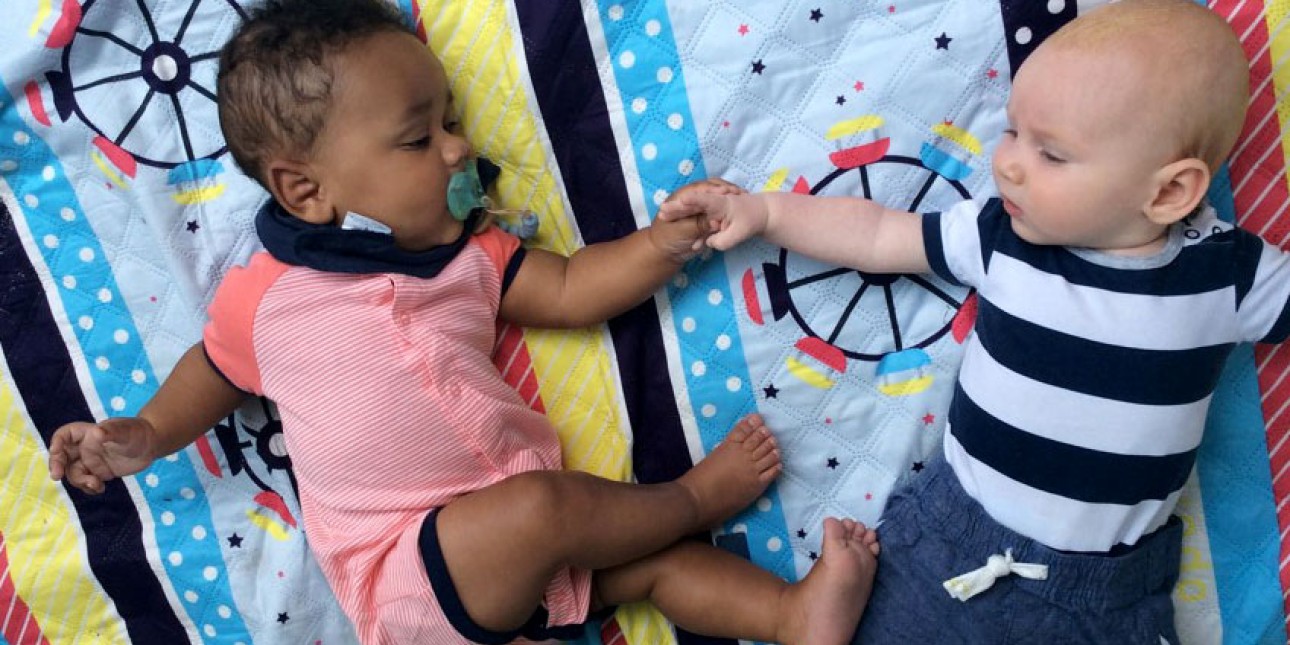 a monthly message from Executive Director Deb Green

Through difficult times, the feeling of gratitude often keeps me going. Yet, did you know that gratitude has even greater benefits?

Science tells us that we gain stronger immune systems, feel more joy and optimism, and are less lonely and isolated. Research also shows that gratitude is linked to happiness in children by age 5.
This time of year brings opportunities to model and reinforce feelings of gratitude.
It can be as easy as involving your children when you contribute to this year's Food Drive for Philabundance (collection bins on the Spruce Porch through Friday). Here are more ways you can foster gratitude in children.
As the Executive Director of this incredible organization, I have so much gratitude...
For the children who remind me of joy, and give me hope despite living in a chaotic world.
For PIC teachers who remain dedicated to providing high quality care and education to our children, despite the added safety measures needed in a global pandemic.
For PIC families who trust and support our teachers despite the limits COVID-19 has imposed, and adhere to strict protocols in order for PIC to stay open.
For Alumni families who remember PIC, and remain committed to PIC children even after their family has moved on.
For PIC's many friends who understand that sustaining a community at this level requires support beyond what families can pay for child care.
Most recently we saw this at ArtStart 2021 (the second highest grossing year in ArtStart history). Thank you to the Forman Family Foundation, Bluestone Construction, Jeff City Block, and WSFS CARES foundation, plus a sponsorship of underwriting by Moore Bros. Wine Co.
As we approach this season of celebration and gratitude, I am ever grateful to the entire PIC community.