Look! PIC traditions ahead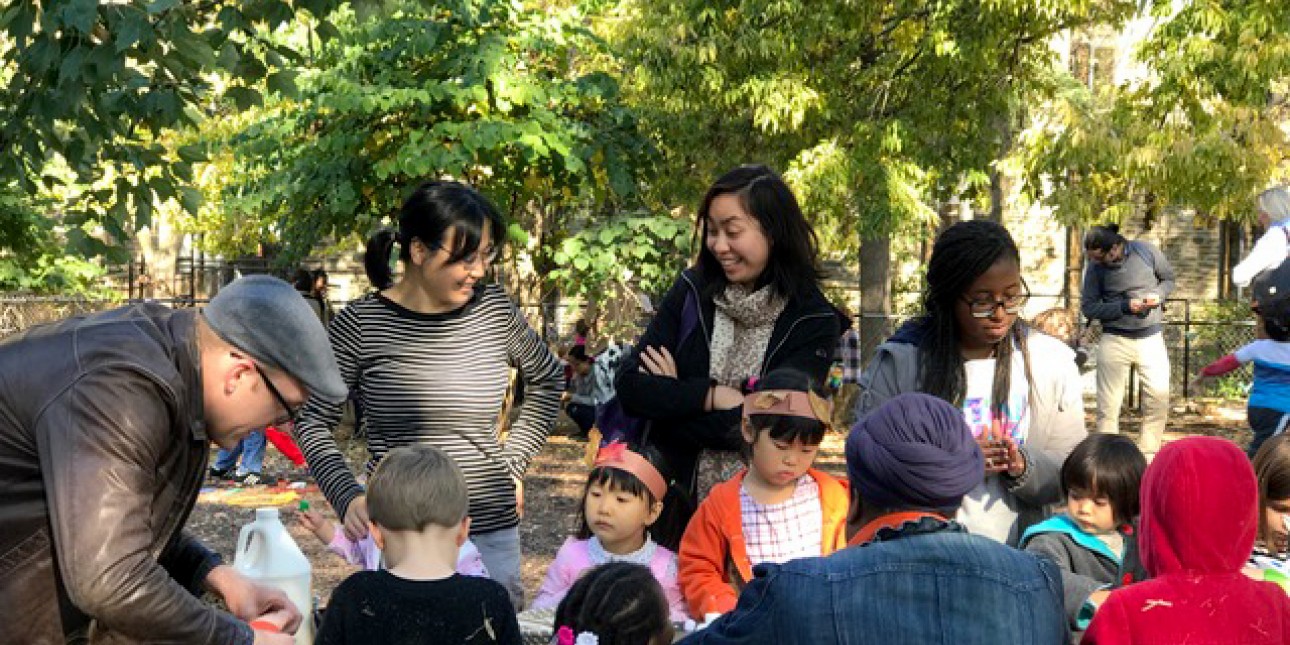 a monthly message from Deb Green
October is a month filled with PIC community traditions. While each October event is distinct, they all bring us together and provide opportunities for families to get to know one another.
The annual Fall Family Festival is on Friday, October 11, from 10:30 am-noon. Please come join your child(ren) for fun on the Nature Playground. Our Early Learning teachers organize a variety of activity stations as a way to celebrate the season.
We will hold a Fall Family Work Day on Saturday, October 19, from 9 am-noon. Saturday work days are wonderful PPP opportunities,* as we prepare for ArtStart, our largest fundraising event of the year. We also take on maintenance jobs around campus (think leaf raking, garden tidying, and various indoor cleaning).
On Thursday, October 24 from 5:30- 8 pm we hold ArtStart, an evening of food, drink, silent auction tables filled with many wonderful items, and more. This annual event is held in the beautiful St. Andrew's Chapel adjacent to PIC. A volunteer event committee is organizing a special "Night at the Opera." All PIC classrooms have banded together to create themed-baskets that will be auctioned off. It will be spectacular production!
High quality care is expensive. We all know that.
We also know that every child has a right to experience it. ArtStart supports our Tuition Assistance Fund, giving children whose families cannot afford the full cost of tuition the chance to be at PIC. PIC continues to take leadership in supporting families and working so that all children have access to this level of care and highly-qualified teachers.
Community is one of our core PIC values and we believe that these October events offer families an array of opportunities to engage with our community. I hope you can join us!
* Families earn actual hours worked for Saturday Work Days. One hour of PPP is given for attending any event at PIC.