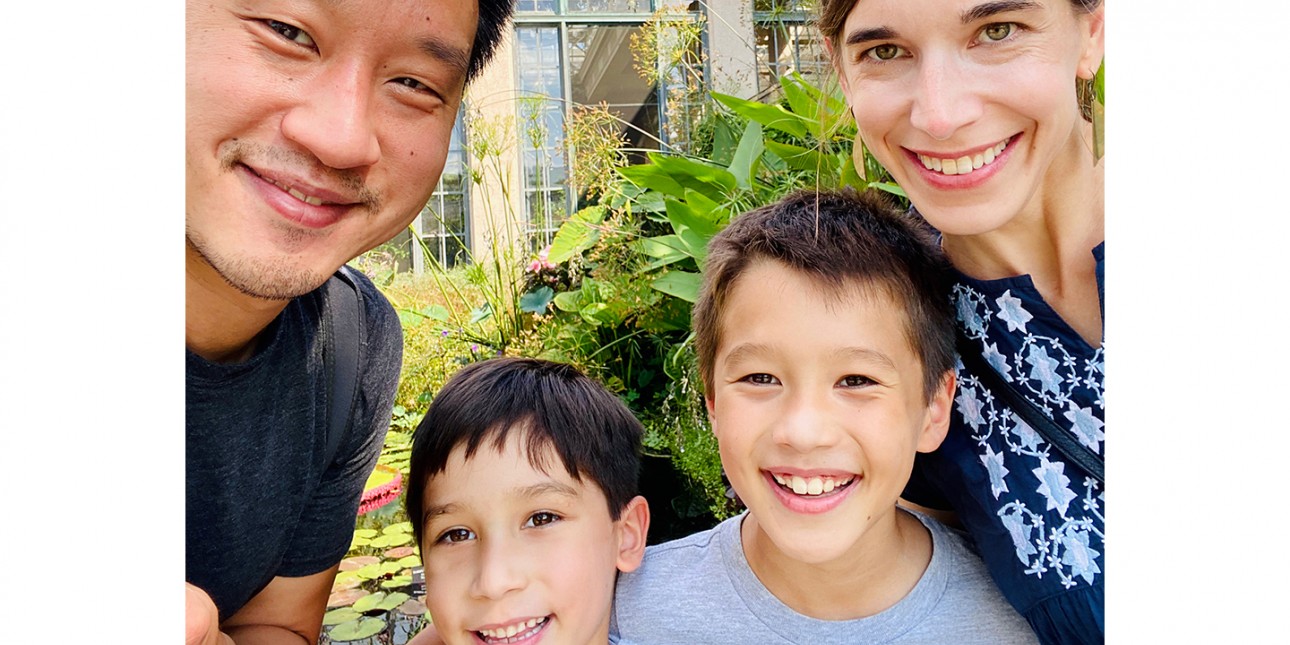 A message from Nancy Rimmer
It goes without saying that 2020 has brought a series of unprecedented challenges for PIC, our community, and the world. I have never been more proud to serve on the Board of Directors to support the Center and its staff through its almost four-month closure, and successful and safe reopening.
My family and I joined the PIC community in 2012, when my son Benjamin was an infant. From our first tour, my husband Al and I fell in love with PIC. We saw classroom after classroom filled with engaged teachers, smiling children, and purposeful play. Benjamin—and later his brother Colin—both thrived at PIC as we moved through the Early Learning Program to the After School Center.
I joined the Board of Directors in 2016 and later served as Secretary and Vice President. As the current Board President, I am thrilled to work alongside my fellow Board members—a group of talented and devoted parents, educators, and community members—to support PIC's mission and values, its staff and teachers, PIC families, and our larger community.
The Board continues to work hard to help navigate the ongoing array of fiscal, administrative, and health and safety challenges that confront it on a daily basis. Throughout this difficult time, I have been inspired and motivated by the work of PIC's dedicated teachers, who continue to nurture and care for our children at the highest professional level under incredibly stressful circumstances.
PIC's teachers truly are superheroes!
Each fall for many years now, I have looked forward to PIC's ArtStart fundraiser as an opportunity to celebrate the Center, connect with other families and community members, and admire the creative and colorful art of PIC's children. This year is especially meaningful as we celebrate our teachers who are showing heroics by just coming to work.
ArtStart will look and feel different, but the event is more vital than ever. The funds we raise at ArtStart allow PIC to fulfill its commitment to supporting families through tuition assistance, and also to raise money for a Teacher Support Fund, established to help PIC with a wide range of needs at this time.
I hope that you will join me on November 20 to raise money for the Center and celebrate our incredible teachers. These teachers helped our boys develop into curious, kind, and nature-loving children. PIC will always feel like home to my family.