Goodbye summer, hello fall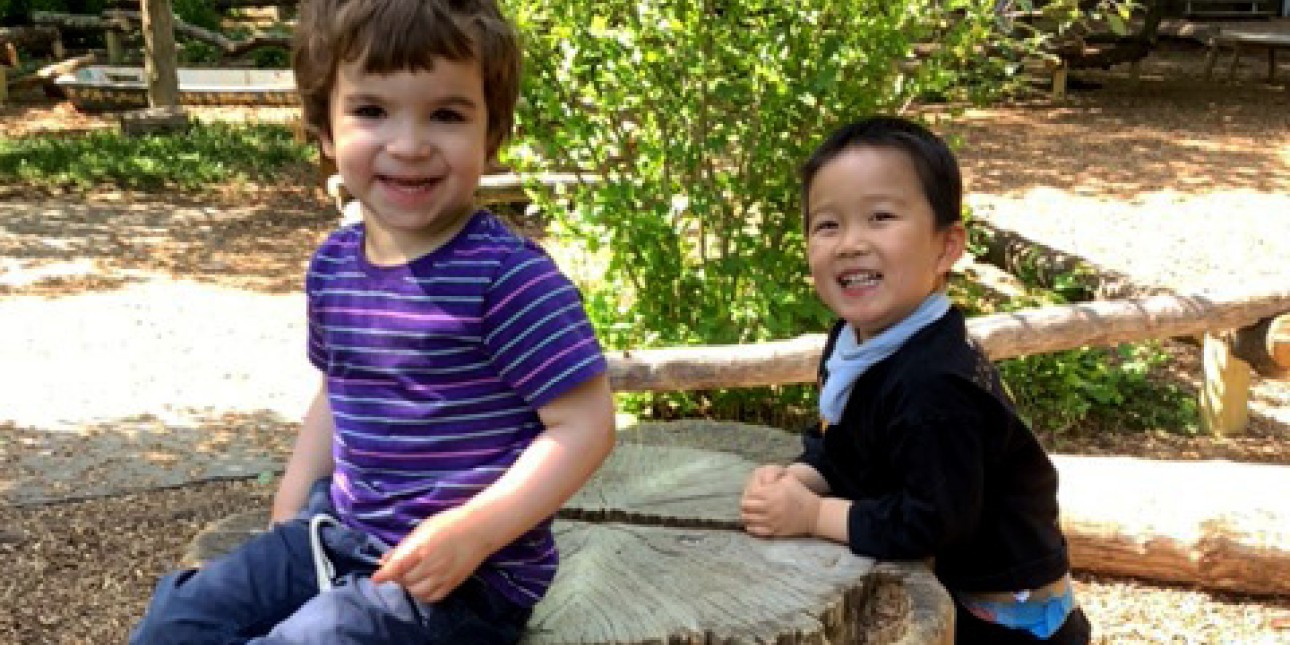 In PIC's world of children spending significant periods of time outside each day, Summer 2023 definitely presented many challenges. Air quality alerts, as well as heat and thunderstorm alerts kept children inside more than any summer in memory. 
The teachers in both our Early Learning Program and our Summer Camp skillfully moved creative programming inside as needed, and adjusted schedules to get outside as often as possible. Yet even with the challenges, we not only survived, but we thrived!
This summer also included completing projects around our campus. These improvements will enhance the PIC experience for our children, teachers and families.
A new air conditioning unit was installed in our Small Gym, as well as pull down shades to help keep the room cool. 
Upgrades to the kitchen in the Aviary building included a new countertop, sink and refrigerator.  
Pinch guards were installed on all the doors in the Early Learning classrooms to help prevent injuries to small fingers. 
Wall mirrors were mounted in classrooms to help teachers with visibility. 
Electronic access (fob entry) and cameras on entry doors were installed at the Aviary building and Burrow (former Stucco) building.
Air purifier units were received for all classrooms and shared spaces, and the installation process has started.
Now as we begin a new school year, we look forward to a busy fall. We had 67 children leave our Early Learning classrooms for Kindergarten and we welcomed 70 new children (and their families) to PIC. This September we have a total enrollment in our Early Learning and Afterschool Program of 330 children, our largest number ever! To all of our families new to PIC, I extend a warm welcome!  
We are in the midst of our classroom information sessions and potluck dinners. The schedule of the info sessions/potlucks is here.
The Room Parent/Caregiver Information and Orientation session is coming up on September 13 from 5 - 6 pm in the A-Z Room (Sweet Building). If you have volunteered or are interested in volunteering, this is the meeting for you.
I hope you can join me for our New Family Orientation on Thursday, September 28 at 8:30 am in the A-Z Room on the lower level of the Sweet Building. This is an opportunity to hear a bit of our PIC history as well as to hear about our goals and plans for the year ahead. It is also a chance to ask any questions you may have. While we call this an event for "new" families, everyone is welcome to hear more about PIC and ask questions.
And please keep an eye out for your invitation to ArtStart on Thursday, October 19 from 6 - 8 pm. ArtStart is our annual fall fundraiser that raises money for our Tuition Assistance Fund, which supports eligible families with the cost of care. ArtStart begins with an online silent auction and ends the day of the event with an evening of viewing children's art, as well as lots of food, drink and fun!
I have always been so proud of the community that PIC is all about, and I hope that families take part in the upcoming opportunities for learning, connections and fun.