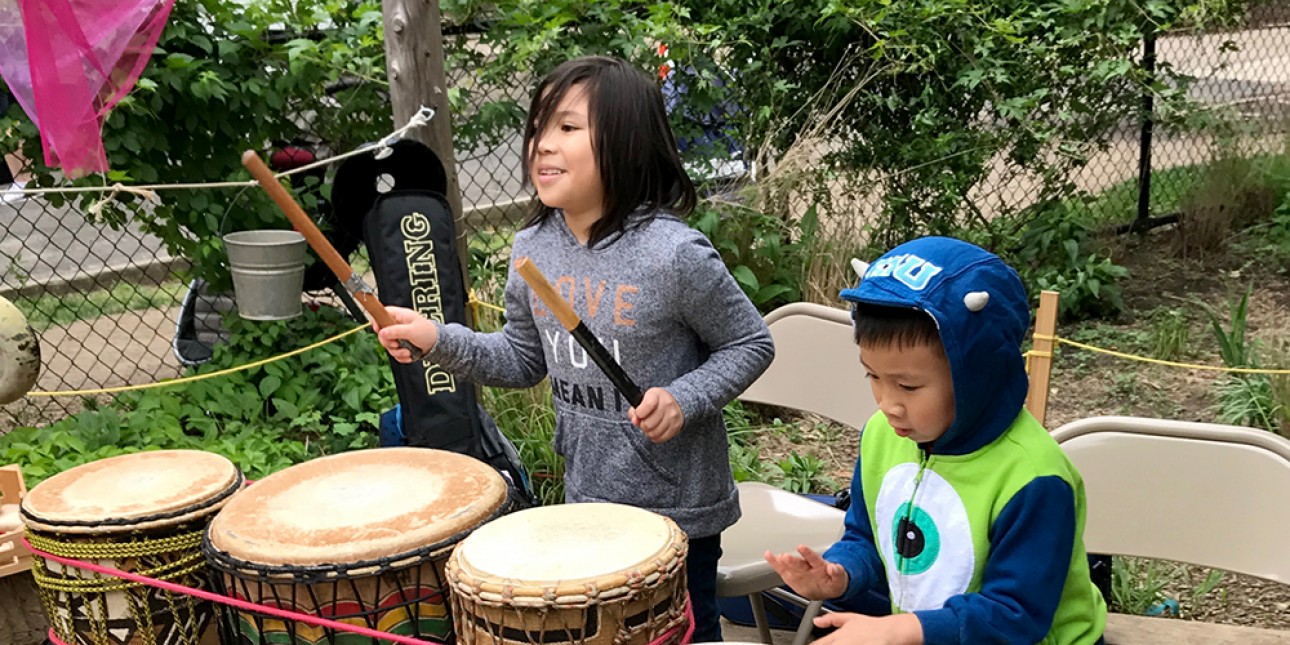 This past Saturday, PIC held its very first Day of Play featuring music, games, plants, good food, and friends. Over 250 people came out to PIC to help raise over $16,500 for the Tuition Assistance Fund.
The Day of Play was made possible through support from our lead sponsor, Blue Stone Construction and family sponsor, the Balamuth Family.
We want to thank PIC Development Committee members, along with our tireless Event Committee of PIC parents Tamika Barrow and Stephanie and Kevin Kearney, and Roadrunners teacher Christel Űrményházi.
In the morning, it was wonderful to see children dancing and clapping in the Stucco Building with Alex Mitnick of Alex and the Kaleidoscope, and then head to the nature playground for art, movement, and music activities.
Saturday's evening concert was under the stars. West Philadelphia Trouble kicked off the evening and got everyone moving, followed by The Papas and the Papas, a band of current and former PIC dads who originally inspired the event.
Honest Tom's Taco Shop
donated a delicious 
make-your-own taco bar
 and The Blarney Stone made the pop-up beer garden possible. Both business owners made the deliveries themselves, please give Tom and Kevin a big thank you when you see them!
We are grateful for the many helping hands from our Reed Tech volunteers, who have been supporting PIC for the last five years. Over two days they unloaded, sorted, and carried over 1,500 plants, arranging preorders and setting up for the sale day.
We are grateful to the parents, teachers, friends and alumni who came out to play, and to those that gave their time. A special thank you goes to our event photographer Bumblebee parent Chris Sembrot, and playground musicians and PIC teachers Isy Abraham-Raveson and Brooks Wilson, for sharing their special talents. A shout out to Philadelphia Runner for loaning us their bean bag toss games, and to the Lil' Pop Shop and The Nesting House for donating our raffle prizes.
An event such as this requires many hands to go off without a hitch, and the PIC community did it!