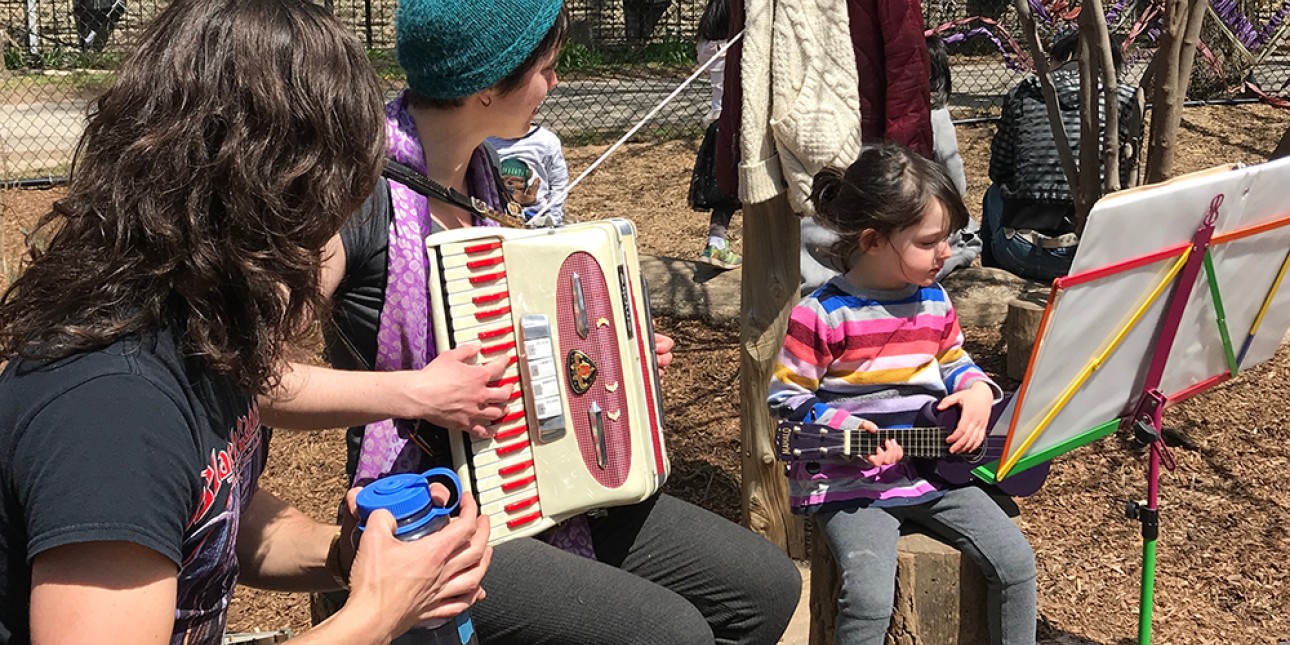 This past Saturday, PIC held its 2nd Day of Play featuring music, games, good food, and friends.
In the morning, we had many families from PIC and beyond, dancing and clapping to the music in the Stucco Building with Alex Mitnick of Alex and the Kaleidoscope.
Then it was time to head to the Magic Circle Nature Playground for art, gardening, music activities, and extraordinary face-painting.
All those outdoor activities worked up our appetites and Kung Fu Hoagies and Curbside Creamery food trucks were there to take care of everyone. We are so glad they could be a part of our day!
Day of Play was made possible through support from our 40th Anniversary Celebration Sponsor, Jeff "City" Block.
We want to thank our event committee members, PIC parents Tamika Barrow and Caroline Connolly, along Roadrunners teacher Christel Űrményházi.
We thank all our family volunteers and the wonderful PIC teachers who worked hard setting up, breaking down, and running all the playground activity areas.
It was a beautiful spring day for a fun community event!