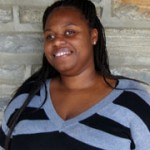 Nicole Williams
Lead Teacher
she/her
Nicole Williams joins PIC as the Lead Teacher in the Bumblebees infant classroom.
Nicole loves working with young children. It makes her tremendously happy when she sees young children learn new things.
Nicole enjoys reading, traveling, gardening and most of all spending time with her family. She also loves to cook and try new recipes.