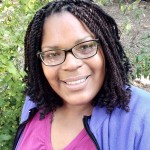 Demita Hill
Lead Teacher
I started working part-time at PIC while I was still in high school and I ended up liking it so much that I never left. I've learned so much about quality child care while I've been here.
she/her
Demita values PIC's commitment to providing high-quality care. She enjoys helping her toddlers develop the self-help skills they need to move up to preschool.
In April of 2004, Demita was a recipient of the Terri Lynne Lokoff National Child Care Award, which honors 50 early learning teachers annually for their commitment and dedication to the children they serve
She's constantly inspired by ECE classes, articles in professional journals or teacher workshops that provide the spark for new ideas in the classroom, or for new ways to improve interaction with children and their families. Demita is just four courses away from receiving her BA in ECE from Chestnut Hill College.
A mother of three PIC graduates, Demita is an avid reader and lover of both scary movies and comedies!