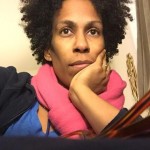 Cherie Crosby
Manor College
Dr. Cherie L. Crosby is the Dean of Business, Education, and Professional Studies. She is also the program director for all education programs.
Dr. Crosby has a PhD in K-12 Studies from Capella University, a M.Ed. in Curriculum and Instruction with Adult Education from University of Phoenix, and a bachelor's degree in Early Childhood/Elementary Education from Kutztown University with Instructional I Certification.
Prior to coming to Manor in January 2011, she worked as a program director in several early learning programs in Philadelphia. Dr. Crosby is a former early intervention teacher, as well as a preschool teacher, and served as the Director of Early Learning for the Parent Infant Center between May 2006 and January 2011.
She has continued to be a friend and supporter of PIC and looks forward to take on this new role with the organization.