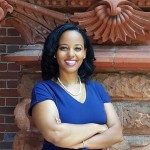 Menty Bayleyen
Penn Dental Medicine
Menty currently serves as an Associate Director of Admissions at Penn Dental Medicine. She is an alumna of The University of Pennsylvania where she earned a Master's in Education. She has nearly two decades of experience in various educational settings, from K-12 to higher education. She is passionate about multicultural curricula, multilingualism and fostering a diverse, just and inclusive community.
Menty resides in West Philadelphia with her family. In their free time they enjoy exploring the unique architecture, restaurants and parks of University City.
Menty is looking forward to sitting on the Board of Directors and watching her son, Jonathan, be nurtured at PIC.