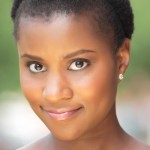 Erica Zimmer
McClure Elementary School and Singer
PIC has always been our top choice for child care because of the parent involvement aspect. Parents come together by volunteering to help make PIC the amazing center it is.
Erica is an elementary music teacher for the School District of Philadelphia. She also works as a professional singer with numerous companies around the country.
Erica lives in the Fairmount neighborhood of Philadelphia with her husband Kevin and their two children. Maya is a PIC alum and her younger brother Elijah is in the Roadrunners preschool classroom.
As a Board member, Erica has worked to increase parent involvement and identify ways in which parents can continue to feel part of our vibrant community. Erica also enjoys supporting PIC's commitment to learning through play.
Erica served as chair for the Parent Involvement Committee for many years and was the co-chair of the Parent Participation Program Task Force, which helped to make sure that parent involvement at PIC worked for all families.