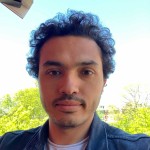 Ahmed Moor
World Bank Consultant
Ahmed Moor is a World Bank Consultant. He previously founded and served as CEO of an emerging markets lender operating in Egypt and Jordan.
Ahmed lives in West Philly with his wife Helena and their three kids. Over the past year, Inka emerged from her chrysalis and is now a Butterfly. Aida moves at the speed of light in the Moonbeams. Lumi, a Bumblebee, pollinates everything around with joy and smiles.
Ahmed and his family are delighted to be members of the PIC community. He looks forward to continuing to support the center's mission and commitment to high-quality early childhood education.