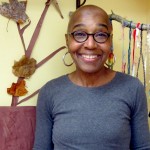 Cynthia Brown
Classroom Assistant
My days are never dull! They are filled with learning, laughing and teaching.
Cynthia works in our Leapfrog classroom and also takes care of children in our extended-day program.
She loves being with children at PIC and encouraging their learning through play. She remembers fondly a time when she worked with a child who had a difficult time transitioning and she was able to provide additional support to make the change a little easier.
She loves spending time with young children and believes that they should be heard, as well as seen!
In addition to teaching at PIC, Cynthia works for the School District of Philadelphia. When she is on her own time, she can be found shopping, dancing, doll collecting and just acting silly.