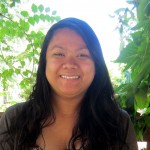 Chandara Devo
Assistant Teacher
I enjoy coming to work knowing that there are staff, families, and children that support each other in ways that are extraordinary.
Chandara is a teacher in the Wild Things classroom where she works with infants through young toddlers.
She finds that she always has something to learn from the children. She becomes more knowledgeable from all the questions that they ask her.
Chandara enjoys working with children. While growing up, she did a lot of babysitting and was able to see a child's development, and to be part of their growth, challenges, and accomplishments.
Born and raised in Philadelphia, Chandara currently lives in South Philly. She loves to be outdoors and spends most of her summer weekends camping at different state parks. She also enjoys reading and crocheting.