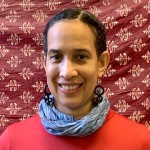 Kimber Woods
Classroom Assistant
Kimber Woods has worked in the Early Childhood field for over 30 years and has found it a rich learning experience, as she observed children at play.
In the classroom, Kimber likes to create an environment that will enhance their skills and provide support for our future achievers. In addition, she finds that working in the Parent Infant Center's nurturing and calm center brings her peace.
When not at PIC, she loves to surf and is teaching herself to play the acoustic guitar.