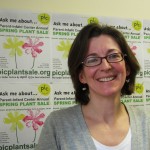 Karen Stachelek
Development Manager
she/her
Karen is actively engaged in PIC's development efforts, which include organizing two annual fundraising events, encouraging individual giving, and seeking support from foundations and government grants.
Karen earned a degree in biology from the University of Vermont and began her professional career working on various scientific research projects in both the academic and corporate world. It was during that time that she honed her organizational skills and attention to detail.
Karen discovered her interest in development when her daughters' were little. She began volunteering at their preschool program helping with fundraisers. From there she began working as an event planner and has come to PIC eager to apply her enthusiasm and background in her new role.
Karen also is a PIC alumni mom. One of her two daughters attended the After School Center.