PIC Board Launches Get Involved 2021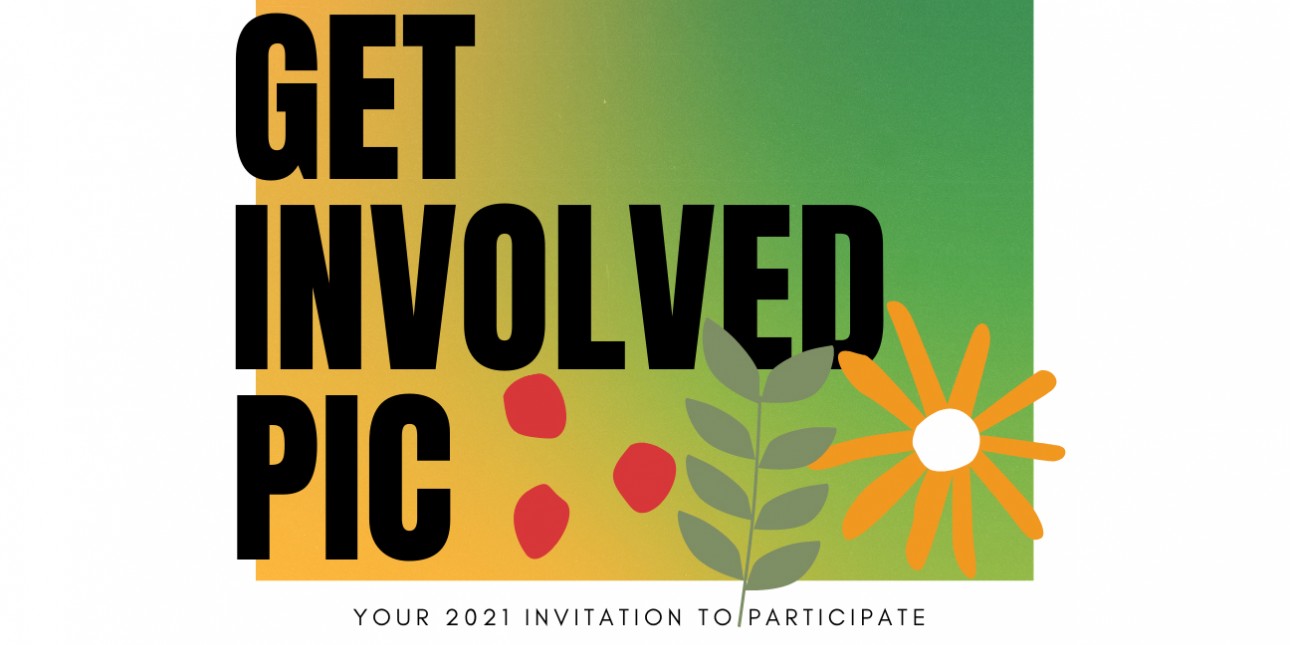 PIC's Board of Directors invites you to get more involved at PIC!
Each year, Board members reach out to the PIC community to encourage more folks to participate in the important work of the center.
All members of the PIC community are welcome to join a Board committee. It is a great way to learn about PIC, meet other families, and have fun giving back to your community. Have a skill or a passion to share? We want to hear from you!
Send an email getinvolved@parentinfantcenter.org, to learn more about how to get involved.
Here are the Board committees currently looking for new members:
Art Start Committee
Each October, we celebrate creativity and community at ArtStart, PIC's biggest fundraising event of the year. Art Start is a "night out" where parents, staff, alumni, and friends enjoy a wonderful exhibition of children's art, food and cocktails, silent auction bidding, and more to raise funds for tuition assistance, programs, and major initiatives. Join the Art Start committee and help us create a fantastic evening of food, friends and fundraising!
Sustainability Task Force
The Sustainability Task Force is a relatively new group of staff and parents focused on supporting and expanding environmentally friendly practices at PIC. This year, we're working to progress along three "pathways" in the EcoSchools USA program -- enhancing wildlife habitat on our campus using native plants, reducing waste through composting, and increasing energy efficiency at the Center. Maybe you're a gardener? a builder? a naturalist? or just an enthusiastic lover of nature and the outdoors? We welcome all new members and any amount of time you're able to give!
Community Connections Committee
The Community Connections Committee creates and facilitates opportunities for PIC families to connect with one another and with PIC staff, encourages families to be involved in the life and direction of the Center, supports the classroom Room Parents and hosts center-wide community events. The Community Connections Committee also works to strengthen PIC's connections with the broader community. Join us as we work to foster a rich, inclusive greater PIC community.
Development Committee
The Development Committee support's PIC initiatives to keep the cost of quality early childhood education and care affordable to all families, regardless of socioeconomic background. The Committee works to strengthen individual donor cultivation for major and planned gifts, cultivate corporate and foundation giving opportunities, explore new community and research partnerships for shared revenue, and instill a culture of giving throughout the PIC community. If you have a background in fundraising or a passion for giving, we'd love to hear from you!
Finance Committee
PIC's finance committee provides guidance to PIC on matters relating to budgeting, capital planning, and key decision-making relating to revenue and expenses (and, most recently, the financial challenges presented by COVID). The committee seeks to find the right balance between good financial stewardship and advancing PIC's mission of making high-quality early childhood education accessible to all. The committee welcomes new members with a background in business, finance, and/or accounting.