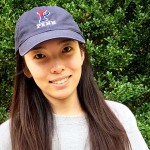 Yeqing Liu
Classroom Assistant
Yeqing graduated from the Literacy Studies program at the Graduate School of
Education, University of Pennsylvania in 2023. She joins the Butterflies as a part-time classroom assistant teacher.
Before coming to PIC, she had several research experiences about early childhood
education. She is working as a research assistant at the University of Pennsylvania Graduate School of Education and Drexel University to investigate the possibilities of preschool children's writing in five multicultural and multi linguistic early learning centers in Philly. She also worked in the CEREC Lab at the Harvard Graduate School of Education before exploring the literacy development of kindergarten children in rural areas of China.
Besides research experiences, Yeqing also has rich working experiences in education.
She served as the content producer at DK English school at Boston College and worked
as the editor in the Nanjing Tinso Educational Technology Cooperation in China. She also participated in several volunteer teaching support programs, working as a literacy teacher of the "Cloud Classroom" project in the Beijing TNYK Education Development Center to provide some online courses for fifth-grade students in the rural areas of Henan provinces in China.
As a teacher, practitioner, and researcher in education, Yeqing loves working with early
children from diverse backgrounds and hopes to create an engaging learning
environment to foster children's creativity, imagination, and social-emotional skills. She
would like to utilize different creative teaching approaches to ensure children feel
educated, comfortable, happy, and on the continuous journey of their personal
development.