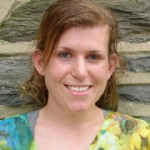 Sarah Jacknis
Assistant Teacher
What I love about teaching infants is getting to be silly and unleash my inner kid!
Sarah has previous experience working in child care and chose to teach at PIC because of "the great environment, staff, and kids." Currently, she works with infants in the Wild Things classroom where she feels her team works very well together.
Sarah enjoys working with the youngest learners and would like to further her training in child development, especially the development of language skills.
Her hobbies include baking, writing, dancing and singing.