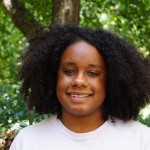 Morgan Williams
Lead Teacher
I love seeing the look on young children's faces when they learn something. You can just see the confidence that they have gained reflected in their eyes.
Morgan first came to PIC as a practicum student while working towards her degree in Early Childhood Education. From that experience, she knew that PIC would be a good fit for her. After a brief hiatus from teaching, Morgan returned to PIC and is now working with preschoolers.
She believes that building relationships is an important part of teaching and her goal is to make sure that a child's relationships are positive from the start.
A Philadelphia native, Morgan currently lives in West Philadelphia. When not at PIC, she loves to spend her time reading and shopping.