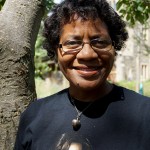 Karen Billy Stewart
Classroom Assistant
While working as a teacher in a Montessori school, Karen Billy began spending her afternoons at PIC. She began as a part-time teacher in 1987, becoming a fulltime teacher working with infants in 1995.
After spending many years as an infant teacher, Karen Billy decided it was time to tackle some of the older classrooms. She currently enjoys working with the preschoolers in the Peanut room.
Karen has been committed to her studies and recently earned her associate's degree in Early Childhood Education.