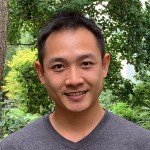 Artit Kantiya
Assistant Teacher
Hi, my name is Artit Kantiya or Arthur as everyone calls me. I'm originally from Chiangrai, Thailand.
While I attended Bangkok University in Thailand, I felt that it was not enough to study in the classroom. I started participating in student clubs where I had new experiences, and learned how to work with different people and cultures.
I came to the U.S. in 2016 to study English as a second language at the University of Albany in New York. I moved to Philadelphia in 2017.
While studying in Philadelphia, I wanted to give something back to the West Philadelphia community, which is where I currently live. I started serving lunches at a homeless shelter.
In 2018, I joined the the After School Center at PIC as a volunteer, and in September 2019, I was officially hired as a teacher.
I'm here to encourage students to be independent thinkers, while following the rules of the PIC and to be safe.