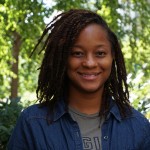 Arnae Corbett
Lead Teacher
Their innocence and excitement to learn inspire me to continue on this lifelong journey of teaching.
She is excited to work at PIC because of the diverse community of students and teachers. Arnae says, "I enjoy coming to work and experiencing the world's diversity in one colorful, creative establishment."
Arnae enjoys working with children because in her words, "They bring life to any situation.".
Arnae comes from a child psychology background with a focus in early childhood education. When she began her college career, she wanted to understand the psyche of a child. She wanted to obtain as much knowledge about how children develop and grow through adolescence. Arnae started volunteering and then became a teacher.
Originally from New Jersey, Arnae currently resides in Northeast Philadelphia with her husband and two kids. When she is not at PIC, her favorite pastimes are spending time with family and listening to music.