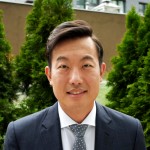 John Han
Deutsche Bank
John Han is a Managing Director in Debt Capital Markets at Deutsche Bank where he advises US companies on raising capital in the global bond markets.
John and his wife Esther live in University City and have been PIC parents since 2019 when their son Fox started in the Sunshines toddler classroom. They have watched their son learn and grow into an inquisitive PIC preschooler in the Fireflies classroom.
John is grateful to be able to support PIC and the school's contribution to providing quality childhood education and care while also fostering a diverse and inclusive community.